GET PAID FAST!
How Do You Hire the Best Attorney For Your Case?
We have all seen the TV commercials the big personal injury "settlement mills" run and their billboards. They talk about being the "most aggressive" attorneys. (Actually, what you want isn't the most "aggressive" attorneys but the smartest attorneys. These "settlement mills" "brag" about the same things: decades of combined experience (while assigning you a lawyer that graduated from law school last week); promises of high dollar, and quick settlements. But, don't let these "settlement mills" and their ads trick you.
Dennis and King believes in helping people make smart decisions about their legal issues. You may not need to hire an attorney for your legal claim, but we are always a phone call or one email away to help you decide if you need an attorney.
There Are Five Steps to Hiring the Right Lawyer
Research your legal problem
Gather names of potential attorneys
Request more information from the potential attorneys
Interview your top choices
Evaluate the information you have gathered
Step 1: Research your legal problems
Make it your mission to educate yourself fully on the ins and outs of your legal case. This will allow you to choose the perfect attorney for your case. You will find so many free, educational resources into the web, some of them right here.
To Begin Your Research:
Search the internet for FAQs (frequently asked questions) about your legal problems
Visit lawyer websites
Visit other legal websites

Law.gmu.edu is a good source for looking up past legal cases and understanding legal jargon. The website has links to other helpful legal sources which gives you lots of options
Be warned of out-of-state firms marketing in Tennessee and Georgia: Virginia car wreck law and personal injury law is much different in many ways from Tennessee and Georgia car wreck and personal injury law.
Remember, not all of the information you find in this research will be useful or even accurate, for your Tennessee or Georgia accident. But, these sites will help you get a general idea about your legal situation before you talk to a Chattanooga personal injury lawyer. The more you understand about your case, the better chance you have of making good choices about your case.
Step 2: Gather the names of potential attorneys
Ask for attorney referrals. If you know an attorney, talk to them about your legal issue and the type of attorney you need.
Speak to friends who have hired an attorney. Call the lawyer's office and tell them "Mary gave me your name and I'm looking for someone who handles XYZ type of case." Even if the lawyer does not practice in the legal area of your issues, they can refer you to a lawyer who does.
Browse Google. Do a search for [type of case] in [city, Tennessee] or [city, Georgia]. Don't just type in "personal injury attorney". That will return thousands of entries, many from lawyers who may be too far away to be useful. Instead, try typing in "car accident attorney in Chattanooga, Tennessee," or "boating accident attorney in Chattanooga."
Look for attorneys with specialized experience. A lawyer who specializes has the experience to do a better job than a lawyer who does everything. So, if you are looking for a Tennessee car accident lawyer or boating accident attorney, don't bother with a bankruptcy attorney.
Even if you have a referral, go to the attorney's website. Check out the verdicts obtained by the attorney for a case similar to yours. Look for former client results and testimonials. It is shocking that people still hire law firms for their car wreck case with multiple bad reviews. A quick search of any attorney should tell you how they treat their clients and whether they are right for you.
Step 3: Ask your prospective attorney to mail you an information package
Ask them to mail you any free books, articles, free reports they have done for your type of case. You should do your preliminary research in your home without any pressure, just as you would before making any other important decision.
Most Chattanooga car wreck attorneys offer free strategy sessions. If you decide the lawyer with whom you consulted, is the right one, make sure he or she will be handling your case from beginning to end. Far too many law firms, especially "settlement mills" hand your case off to a less experienced lawyer or even a paralegal.
Step 4: Interview your top choices
Remember, the best and most experienced personal injury attorneys are often selective in which cases they will handle, and turn away more cases than they accept. These kinds of attorneys will love your questions because it shows you are trying to educate yourself.
Here are some questions you should ask a potential attorney:
How many cases do you handle at any given time? (If it is more than fifty, run, don't walk from this attorney. He doesn't have time to work up your case with the care it deserves.)
Do you have a record of accomplishment of success? Where can I read about your track record on cases like mine?
Do you have real testimonials from your clients? —Real names, detailed testimonials. "He was great and helped a lot" —Anonymous (probably not a real testimonial.)
Will you give me a written, detailed settlement evaluation BEFORE you start negotiations with the insurance company?
It is critical to make sure you and your lawyer are on the same page before negotiations start so ask questions like:

Can I take a copy of this written fee agreement home to study? (There is no standard fee agreement, so don't fall for that one.)
Do you carry malpractice insurance?
How will you keep me informed about my case?
Who will work on my case?
What is the process for handling my case?
What is the hardest part about my case?
What experience do you have handling cases like my case?

If you need a car wreck or personal injury attorney, ask if the lawyer spends 90% of his time representing people against insurance companies. If it's less than 90%, you probably need to keep searching.
Step 5: Evaluate the information you have gathered about your Chattanooga car wreck or personal injury attorney
You might be saying to yourself, "this seems like a lot of work".
Well, the truth of the matter is that it is work because it probably is important to you. Chances are if you are looking for a Chattanooga car wreck attorney, you have experienced a life-changing event and you need to deal with it. Finding the right Chattanooga car wreck or accident lawyer who can help you deal with the aftermath is one of the most important decisions you will make. Once you have finished your research, you will be ahead of the game and closer to putting this awful experience behind you.
BE WARNED: AVOID SETTLEMENT MILLS!
It is important that you don't settle on the first firm that decides to accept you as a client. Be wary of "settlement mills" who will prey on car wreck accident and other personal injury victims who don't know about standard legal fees or how a Georgia or Tennessee car wreck attorney should handle the car wreck case. Often, they assign your case to a non-lawyer and settle cheap and fast without investing the time and expertise to get top value for your case.
Settlement mills often charge high contingency fees to make money on small, easier cases. They do this to make up for the fact that by merely processing the case, the settlement is so low and therefore their cut of the settlement is low too, They must run a high volume operation to pay their huge advertising bills. Some charge as much as 40% even 50% of the settlement (and they always settle) for their fee. If you want to know more about the pitfalls of using a settlement mill call for our free report.
We, at Dennis and King even know of some firms that make their client sign an agreement giving the settlement mill sole authority to settle the poor car wreck victim's case, whether the victim agrees or not. Never sign such an agreement. This is your case and settling should be your decision.
Why do settlement mills behave this way?
They have to. These firms spend literally millions of dollars on TV ads, billboards, and other advertising. Such a huge expense creates financial pressures to process many cases quickly, without a great time investment on the part of their attorneys and paralegal. This means settling those cases cheap. Settlement mills must process so many cases; they don't have the time to develop the full value of the case.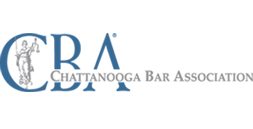 OUR SERVICES & REVIEWS
A Personal Approach for Accident Victims