YEARS OF
INJURY EXPERIENCE
$60-MILLION IN
SETTLEMENTS & VERDICTS
WHAT WE DO
Chattanooga Uninsured Car Accident Attorney
Were you involved in a car accident with an uninsured driver?
Do not rely on insurance companies.
You are our top priority.
Stay away from a settlement mill.
We understand the hardship and loss that people suffer after any type of injury. Accident victims and families in East Tennessee and North Georgia rely on the experienced Chattanooga uninsured car accident attorneys at Dennis and King to help them in aftermath of difficult situations.
What is Uninsured/Underinsured Motorist Coverage?
Uninsured/underinsured car accidents are, unfortunately, much more common than you might think. Uninsured/underinsured motorist coverage protects you if you are hit by a driver who either has no auto insurance or is underinsured for the level of damage you have suffered. Both coverages are mandatory in many states but a good idea for all drivers. In the state of Tennessee, you may opt out of carrying uninsured/underinsured motorist coverage, however, it is highly recommended that you keep this coverage on your policy.
Tennessee mandatory minimums include $25,000 per person and $50,000 per accident for bodily injury liability, $25,000 per accident for property damage liability, $25,000 per person and $50,000 per accident for uninsured motorist bodily injury (if you do not opt-out), and $25,000 per accident for uninsured motorist property damage (if you do not opt-out). Not only will uninsured/underinsured motorist coverage pay for your damages if you are hit by an uninsured or underinsured driver, but it will also cover you if you are the victim of a hit-and-run accident.
How Many Tennessee Drivers Are Uninsured or Underinsured?
According to Money Geek, across the United States, there are 28 million uninsured drivers—about one in eight motorists do not have auto insurance. This number has been steadily increasing as a result of an increasing population of drivers, as well as a more fragile economy. The state of Tennessee ranks third in the nation for the highest percentage of uninsured drivers. Tennessee had 23.7 percent uninsured drivers as of 2021, exceeded only by Mississippi (29.4 percent), and Michigan (25.5 percent).
What Should I Do Following a Car Accident with An Uninsured Driver?
What you do immediately following a Chattanooga auto accident can have far-reaching consequences. Of course, the first thing you should always do is tend to your own injuries as well as the injuries of others involved in the accident. The adrenaline that floods your body at the time of an accident can often mask symptoms of injury.
This causes many people to refuse medical treatment under the belief they are "fine." Later, once they are home and the adrenaline rush wears off, they realize they are far from fine. While you can—and should—seek medical treatment whenever you realize you are injured, sooner is always better as far as a personal injury claim is concerned. If you are medically able while at the scene of the accident, do the following:
Call 911 for the police and EMS if no one else has done so.
Ask the police officer when and where you can obtain a copy of the police report.
An uninsured driver may try to convince you that it's not necessary to call the police, telling you they will pay for the damage to your vehicle. ALWAYS contact the police after an accident, as it could make a significant difference in the outcome of your claim against an uninsured driver. It is even more important to follow every step if you are the victim of an uninsured/underinsured car accident.
Exchange contact and insurance information with the other driver (unless you are the victim of a hit-and-run, in which case do your best to remember every detail possible about the other driver's vehicle).
Take photographs of the scene of the accident with your phone, including the license plate of the driver that hit you.
If there are witnesses to the accident, obtain contact information from them.
Once you have received medical treatment and are home, take the time to write down every detail you can remember relating to your accident.
Contact your own insurance company to let them know about the accident, giving them the basic details related to the collision.
Contact an experienced attorney who has dealt with uninsured/underinsured car accidents and knows the best way to proceed. Never settle your case without first speaking to a knowledgeable attorney. Insurance companies often offer a quick, low settlement that won't even begin to cover your injuries, yet once you have accepted such an offer, there are no "do-overs."
In the Chattanooga area, the following emergency services can be helpful following a car collision:
Should I Sue an Uninsured Driver?
While you could potentially sue the uninsured driver who hit you, more often than not, doing so simply doesn't make sense. For the most part, uninsured drivers are uninsured because they don't have the money to purchase insurance. Therefore, suing a driver who has no financial resources is unlikely to have much benefit. This does not mean that you have no recourse when you are hit by an uninsured driver. Speaking with a highly qualified car accident attorney from Dennis and King can ensure you explore all options for recovering damages.
If you carry uninsured motorist coverage, you can file against your own insurance company. It is important to know that most insurers limit the amount of time you have to make an uninsured/underinsured motorist claim—in some cases, that time can be as few as 30 days from the date of your accident. Your attorney can help you explore other options including your own health insurance, long-term disability insurance, workers' compensation insurance, or, depending on the circumstances of your accident, you may be able to file against a third party for damages.
How to Choose the Best Uninsured Car Accident Lawyer for Me
When you are injured, perhaps unable to work, choosing the best Chattanooga injury lawyer can seem like an overwhelming task, yet it can be a crucial decision that significantly affects your health, your finances, and your future. The qualifications of the lawyer you choose can make all the difference in the outcome of your uninsured/underinsured car accident. Not only do you want an attorney who is experienced and knowledgeable, but you also want an attorney whom you feel comfortable with—one you trust to have your best interests at heart. At Dennis and King, attorneys Tricia Dennis and Russell King have a solid track record of success, as well as an impeccable reputation in the industry. When you choose Dennis and King Law:
You will always work with your attorney rather than being handed off to a paralegal.
Your attorneys will have more than 75 years of combined experience in personal injury cases.
Flexibility is a given—we will come to you in the hospital or at your home if you are unable to travel as a result of your injuries. If traditional hours don't work for you, we will see you after hours or on the weekend.
Our highly skilled attorneys will tailor a strategy that is unique to you and your situation.
A smaller law firm provides the personalized attention you need and deserve, yet even though we are not a huge law firm, we have the necessary resources to comprehensively investigate your accident, hire experts when necessary, and litigate your claim when the insurance company refuses to agree to a fair settlement.
Our firm's reputation is well known. We are trusted by clients as well as by those we work with. This reputation helps ensure you and your claim are taken seriously and given the respect you deserve.
The track record of Dennis and King speaks for itself—we have secured millions of dollars in settlements and verdicts for our clients.
Contact the Uninsured/Underinsured Car Accident Lawyers from Dennis and King
An uninsured/underinsured car accident brings an extra layer of complexity to an already complicated, confusing issue. Tricia Dennis and Russell King have the necessary skills and experience to ensure the best outcome following your car accident. Russell is one of the best trial lawyers and negotiators in Chattanooga, while Tricia excels at legal and medical research, writing, valuation of cases, and educating clients so they can make the best legal decisions.
Both Tricia and Russell are skilled negotiators, using those skills to advocate for their clients and secure a fair settlement. They also have extensive litigation experience when a fair settlement simply cannot be negotiated. If you want a passionate advocate who will thoroughly investigate your accident before putting together a winning strategy, contact Dennis and King Law today.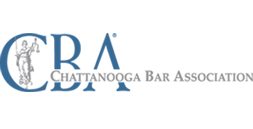 OUR SERVICES & REVIEWS
A Personal Approach for Accident Victims