YEARS OF
INJURY EXPERIENCE
$60-MILLION IN
SETTLEMENTS & VERDICTS
MEDICAL BILL AID
Dennis and King will support you with your injury claim settlements to get the medical care you need
Are you having trouble getting your medical bills paid after a car wreck? If so, we can help.
At Dennis and King, we worry about your medical bills so you don't have to.  It is true that getting you more money in a settlement or a lawsuit really is important to us, but that is not all we do.  We are also here to lower your stress level so all you have to worry about is recovering from a car wreck or personal injuries.
Here are six tricks we have to make sure your medical bills are getting paid and you aren't not getting collections notices.
Worker's Compensation
If you are injured while on the job, worker's compensation insurance is actually the primary payer and all of your bills can be sent to them.
Med Pay Car Insurance
This is coverage your own auto insurance policy that almost every Georgia and Tennessee auto policy.  There is at least $1,000 to $5,000 dollars available to cover medical bills no matter who is at fault.
Health Insurance
Once you have exhausted the medical payments coverage of your car insurance, you can use your health insurance, just like someone who was not in a crash.
Attorney Liens
For those with an attorney, the next tool available to handle medical bills are "attorney liens" against the eventual settlement.  This lets the patient get the care they need and the doctor waits to get paid out of the settlement of the end of the case.
Out of Pocket
Once you run out of all other option, you may have to pay expenses out of pocket temporarily.  An attorney can make sure that all out of pocket costs are covered at the end of the case by the liability insurance on the car that hit you.
How we help you find the best doctors for your injuries
We are experienced Chattanooga car accident and personal injury attorneys who have had years to cultivate long-standing relationships with doctors, surgeons and medical professionals in a wide variety of practice areas.
Because of our reputation in the Chattanooga medical community, we can get you to a doctor who is willing to wait to get paid until you settle or try your case.
This does not mean these doctors will say you are hurt when you aren't, but it does mean that if you lack insurance or don't know a primary doctor, we can help you get medical treatment.
We are always very involved in your car wreck or personal injury case.  This is particularly true throughout the medical portion of your case and is why we have established the contracts and resources needed to ensure even our clients who lack health insurance get proper medical treatment.
That is a principle that is extremely important to us.
If you are in a Georgia or Tennessee Car Accident or another personal injury, don't go without the proper medical care.  Get the legal and medical care you deserve. Contact Dennis and King at (423) 892-5533.  We have a proven track-record of getting our clients the compensation they deserve.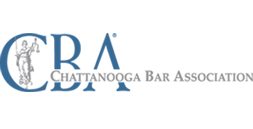 OUR SERVICES & REVIEWS
A Personal Approach for Accident Victims