YEARS OF
INJURY EXPERIENCE
$60-MILLION IN
SETTLEMENTS & VERDICTS
Case Results
$850,000
Mediated settlement for a client who suffered a spinal abscess as a result of the accident and needed surgery. Our team helped her retrieve compensation for medical expenses that were not covered by insurance or other third-party payers.
$400,000
Settlement for a client of Dennis and King who was struck head-on by a tree service vehicle. She had a fractured sternum, three fractured ribs, and a broken arm as a result of the accident.
$300,000
Settlement for client who sustained a spinal injury requiring surgery after a logging truck lost a tire and crashed into her car. Before hiring Dennis and King, the insurance company claimed her condition was pre-existing and the crash didn't create her need for surgery.
$125,000
Settlement for a motorcyclist whose leg was burned when they were rear-ended by a negligent driver. The compensation received was $125,000.
$100,000
This verdict involved a client who was hit head-on by a negligent driver who had fallen asleep at the wheel. The injury caused our client to suffer a broken wrist.
$185,000
This settlement involved a drunk driver driving a company van and hitting our client head-on. The crash left her with a broken ankle and torn ligaments that required surgical repair. Initially, the insurance company offered only $75,000 dollars. Our client agreed with us that the settlement offer was too low. We filed suit and after pre-litigation work, the insurance company agreed to settle for $185,000 dollars.
More Case Results
$1,000,000
Medical Malpractice
Settlement
$600,000
Tractor Trailer
Accident Settlement
$400,000
Tractor Trailer
Accident Settlement
$300,000
Tractor Trailer
Accident Settlement
$245,000
Motorcycle Accident
Settlement
$125,000
Motorcycle Accident
Settlement
$125,000
Nursing Home Negligence
Settlement
$125,000
Nursing Home Negligence
Settlement
$100,000
Motorcycle Accident
Settlement
$100,000
Tractor Trailer Accident
Settlement
$85,000
Product Liability
Settlement
$70,000
Motorcycle Accident
Settlement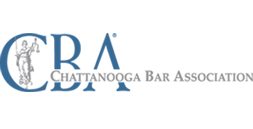 OUR SERVICES & REVIEWS
A personal approach to personal injury
"I would highly recommend Ms Dennis, she is very kind, and she listens to your concerns. And the staff is great also. My family and I can not thank her enough for her help during the lost of our love one. Thank you!"
TERESA BUCHANAN
"My experience with Dennis & king law was absolutely amazing she got me the money I need for my pain in suffering she was honest the entire way until time for me to settle. She checked on me to make sure I was doing fine… great outcome!!"
RAVEN DOLBERRY
"My experience with Dennis & King was overwhelmingly positive. I chose them when I was hurt in a car accident… I ended up getting a nice settlement in a matter of weeks…"
ZACHARY RUSSELL