YEARS OF
INJURY EXPERIENCE
$60-MILLION IN
SETTLEMENTS & VERDICTS
AVOID PERSONAL INJURY SETTLEMENT MILLS
You see them everywhere!  Billboards, TV commercials, sides of buses blaring at you:
QUICK SETTLEMENT OF YOUR INJURY CASE:  BESTQUICKSETTLEMENTFAST.COM; QUICK CASH FOR YOUR INJURY!!! 
Ask most experienced personal injury lawyers who have practiced for a long time. "What do you think of the so-called attorney "settlement mills", and you will get a very negative answer.  They are not well thought of. Not at all.
Lawyers who actually take cases to trial and who spend time with clients look down upon the mass-advertising personal injury firms that settle cases for less than full value, never go to court, are not respected by insurance companies and spend almost no time with their clients, all the while charging a typical one-third attorney fee (or more).  But… According to two very prestigious law journals, some consumers would actually benefit from using a "settlement mill" for their personal injury claim.
Which type of firm should you choose to handle your car wreck or personal injury claim?
First a definition: according to the author, Professor Nora Engstrom, a settlement mill is a personal injury law firm that typically:
Advertises a lot (nearly constantly, on TV and billboards)
Often deliberately uses advertising to attract poor people

*

Settles low stakes personal injury claims in high volume using mass-production methods
Does not engage in rigorous case screening before accepting the case and accept almost all cases their advertising attracts
Invests little time or money investigating the facts of the case before beginning settlement negotiations
Delegates important tasks such as case screening and settlement negotiations to non-lawyers
Charges fees that equal or exceed those of trial lawyer firms
Increases the fee charged to the client at the time a lawsuit is drafted and filed, even if no additional work is done in the case before it settles
Does not provide detailed recommendations and projected settlement ranges to clients before beginning settlement negotiations with the insurance company
Does not pay traditional attorney salaries but compensate their attorney employees based entirely on the amount of revenue generated by settlements. This means if you hire a "settlement mill" lawyer, your lawyer has an incentive to pressure you into taking a "low-ball" settlement.
Provides incentives to their lawyer and non-lawyer employees based on settlement volume per month
Arrives at settlement amounts calculated not based on the individual case, but on "formulas" such as 1.5 times the medical bills plus the lost wages.
Has hundreds [200-300] of cases per lawyer
Is not respected by insurance companies because the companies know the firm will not take the case to trial
Is nevertheless liked by insurance companies because the companies know that they will not have to pay full value for serious injury cases
Does not file cases in court
Does not take cases to trial yet also rarely refer out cases to other more experienced trial lawyers
American Bar Association, involved review a lot of evidence, including disciplinary and malpractice proceedings and interviews with many former attorneys and non-attorney employees of firms that met the profile of a settlement mill.
Here are quotes from interviews she did of current and former employees of settlement mills:
"I might as well have been working on an assembly line."
"The whole system is setup to do as little work as possible."
"I felt like a claims adjuster with a law license."
"It's barely the practice of law . . . . You are a glorified adjuster until you file suit, and when you file suit, minimal work gets done."
"Lawyers over there on the pre-litigation side are just brokers, that's all you are. A good monkey could do the work."
Here are the professor's conclusions about settlement mills:
There are many kinds of personal injury lawyers. Clients must choose among them the type of representation a client will receive
And even the size of the recovery the client will receive hangs in the balance
Choosing a lawyer wisely is important but difficult.
Settlement mills have their place they can deliver compensation in cases where the injuries are very mild or non-existent.
Settlement mills can help provide attorneys for those with non-serious injuries that the real trial lawyer firms reject.
Through their advertising, settlement mills alert all consumers to the fact that an attorney may be useful in obtaining compensation in their personal injury case.
Be Careful of Attorney Referrals to Doctors and Therapists and Chiropractors
The professor also noted that besides the fact that seriously injured client is likely to be under-compensated when represented by a settlement mill, another downside of settlement mills is that they tend to refer clients to doctors, chiropractors, and physical therapists who will "run up the bill" in order to increase the value of the claim.
According to one study, in some cases claimants with very small injuries will incur three times as many medical expenses as claimants who are not represented.*  Thus, the lawyer and the medical team benefit but it is unlikely that at the end of the day the claimant ends up with more money in his pocket.
The Bottom Line
If your injuries are mild, or if you need really quick cash, we recommend settling your case yourself and using our guide, Get It Settled, or calling one of those settlement mills you see on TV.
If your injuries are really painful and serious to you, choose, wisely.  We recommend these resources:
Our guide, The Truth About Lawyer Advertising, available right here on our website.
Google reviews typically found by searching for "[the name of lawyer] reviews" [Google reviews are typically consumer-only reviews]
Good Luck.  And remember — Dennis and King are always here to answer your questions.
Note: We based this report on two articles written by Nora Freeman Engstrom:  Run of the Mill Justice, published by the Georgetown Journal of Legal Ethics and Sunlight and Settlement Mills, published by the New York University Law Review.
Both articles discuss Professor Engstrom's detailed research and investigation into the world of mass advertising settlement mills.
* The professor noted that poor people are far more likely to choose a lawyer based purely on advertising because:
They are less likely to have social and family ties with lawyers
Are less likely to know more personal ways to find lawyers and,
Are less likely to know (or be able to figure out) the reputation of different lawyers.
She notes that some law firm advertisers design their ads to appeal to low-income or historically disadvantaged groups because poor people are far more likely to believe that those lawyers who advertise are more skillful, of better quality and tend to give a better deal than lawyers who don't spend all day on TV shilling for business.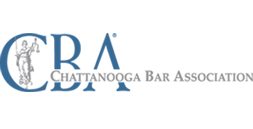 OUR SERVICES & REVIEWS
A personal approach to personal injury
"I would highly recommend Ms Dennis, she is very kind, and she listens to your concerns. And the staff is great also. My family and I can not thank her enough for her help during the lost of our love one. Thank you!"
TERESA BUCHANAN
"My experience with Dennis & king law was absolutely amazing she got me the money I need for my pain in suffering she was honest the entire way until time for me to settle. She checked on me to make sure I was doing fine… great outcome!!"
RAVEN DOLBERRY
"My experience with Dennis & King was overwhelmingly positive. I chose them when I was hurt in a car accident… I ended up getting a nice settlement in a matter of weeks…"
ZACHARY RUSSELL