GET PAID FAST!
Should I Just Settle With The Insurance Company?
One of the most common things we hear from our car wreck and personal injury clients is "I'm not the type of person who sues."  We understand — no one wants to be seen as "sue happy", and we try very hard only to represent real car wreck and personal injury victims.
Since most people are not the "type" who sues, clients often want to know whether they will have to sue and/or go to trial.
Many times, Tennessee or Georgia car accident victims can settle their claims without filing a lawsuit. But—do not believe those bus, billboards or TV ads by the personal injury "settlement mills" that they can get you hundreds of thousands of dollars without filing a lawsuit. It's just fact — many times to get the best result following an accident you will have to file a lawsuit.
The Insurance Company Settlement Process:
To understand why sometimes you need to file a lawsuit in your car wreck claim or personal injury claim, let us show you the process after a car, truck or motorcycle accident:
Step 1: The accident victim, if possible, starts getting medical treatment as soon as possible.  (Remember, Dennis and King can help you see a doctor if you need one.)
Step 2: The accident victim receives a letter from the insurance company for the other driver.  This letter typically says something along the lines of "We are the insurance company for John Smith.  We are investigating the claim and are requesting copies of your medical records and a recorded statement."  (Do not agree to this ever, before speaking to a lawyer.)
Step 3: The accident victim or their family contacts and hires a Chattanooga car wreck lawyer who (hopefully) handles personal injury claims for victims of Tennessee or Georgia car, motorcycle or truck accidents and who does not represent insurance companies.
Step 4: The lawyer gathers important information, including medical records, accident reports, etc., speaks to the client about who was at fault (also called liability) and damages.
Step 5: The Chattanooga car wreck lawyer reaches out to the insurance company, makes a settlement demand, discusses what happened, and the claim gets settled or it doesn't.
Obviously, this is a simplified version of how things happen after a car, truck or motorcycle accident.  Step 5 becomes the most important step for most people. Knowing whether you should settle your case with the insurance company or you should file a lawsuit is critical to getting the best possible recovery for yourself.
When should you settle a car accident? Before filing a lawsuit or after?
You may have seen the "settlement mill" lawyers on TV bragging about getting more for accident victims, or getting quick settlements after an accident.  Their claim about quick settlements may be true, but the real question is whether the settlement was fair and whether it was enough.
Sometimes, the facts about the car accident make settling with the car insurance company the best move.  When is this the case?
Why should I settle my claim?  Shouldn't I file a personal injury lawsuit?
After a car, truck or motorcycle accident or other personal injury accident, you always have a right to sue the person or company that injured you.
But, as a rule, though, there is usually an insurance policy in place designed to cover your damages.  And, as a rule, the insurance company usually rather would settle with you in exchange for your agreement not to sue their insured.  It saves them the cost of defending a lawsuit, and if it is a fair settlement, it saves you the lengthy wait and aggravation of taking your case to trial.  The other advantage to you in settling, you do not run the risk of a jury giving you little or nothing.
But keep in mind, when you settle your car wreck case or other personal injury case with the insurance company, it is a compromise — you have to accept a little less than you want and, (if your attorney knows what they are doing) the insurance company has to pay a little more than they want to pay.
How does the insurance company decide to offer a settlement?
When a car wreck or other another accident injures you, an insurance policy usually is involved, especially in these types of accident: slip and fall, car, truck, ATV, boat, or motorcycle wreck or any other kind of accident.
Sometimes, you need to file the claim under your own car insurance if the driver that hit you lacks car insurance.  On the other hand, you usually file a claim directly with the insurance company of the person who injured you.
Either way, the insurance company handling your Georgia or Tennessee car wreck case, wants things to go two ways:  keep its costs low and reduce its risk of losing in court.  So, the insurance company usually wants to settle your claim — but remember they want to settle your car wreck or other personal injury case for as little as possible.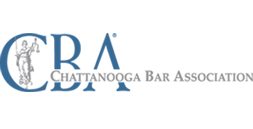 OUR SERVICES & REVIEWS
A personal approach to personal injury
"I would highly recommend Ms Dennis, she is very kind, and she listens to your concerns. And the staff is great also. My family and I can not thank her enough for her help during the lost of our love one. Thank you!"
TERESA BUCHANAN
"My experience with Dennis & king law was absolutely amazing she got me the money I need for my pain in suffering she was honest the entire way until time for me to settle. She checked on me to make sure I was doing fine… great outcome!!"
RAVEN DOLBERRY
"My experience with Dennis & King was overwhelmingly positive. I chose them when I was hurt in a car accident… I ended up getting a nice settlement in a matter of weeks…"
ZACHARY RUSSELL