WHAT WE DO
Car Wreck Attorney Chattanooga
Have you or a loved one been injured in a car accident?
Our car accident attorneys Chattanooga understand the hardship and loss that Tennessee and Georgia car accident victims suffer after a car accident involving serious injury or death. Accident victims and families in East Tennessee and North Georgia rely on the experienced auto accident attorneys at Dennis and King to help them navigate the aftermath of difficult situations.
Chattanooga car accident lawyers Tricia Dennis and Russell King have recovered millions of dollars in Georgia and Tennessee car and truck collision cases for people like you. If you are looking to find the best Chattanooga car wreck attorney Chattanooga or you want to understand how to get as much money as possible, you have come to the right place. It will tell you what you need to know if a car accident injured you and you want to bring a claim.
You Are Our Top Priority
Dennis and King are old-fashion, Chattanooga car wreck lawyers who limit the number of cases we take so we can give you the top-flight professional, personal service you deserve. Like lawyers used to do, before million-dollar ad budgets.
When you work with Dennis and King you work directly with our personal injury attorneys, Tricia Dennis and Russell King, to get the maximum compensation possible. Experience the Dennis and King difference.
We Will Get The Most Money For Your Suffering
We understand that if you were injured in a car accident or you lost a loved one in a car accident, you want the best and quickest path to maximizing the amount of money you receive in compensation. Look at our settlement and verdicts. We have a history of doing just this.
You Don't Pay Unless We Win
We operate with a contingency fee arrangement which means you don't pay unless we get you a settlement.
You deserve:
Medical reimbursement
Payment for past and future income loss
Full compensation for pain and suffering
Peace of mind in knowing your financial interests are being protected
Work With Experienced Car Wreck Attorneys
Dennis and King are experienced car wreck attorneys who take a limited number of cases to ensure we can give you the high quality, professional that you deserve. We are not a big "settlement mill" that will merely process your case. We maintain a statewide reputation for the care we take with each of our clients. Experience the Dennis and King difference. Book your free strategy session today.
Experience, expertise, and exceptional dedication to the needs of every client are the cornerstone of our success. Since negligence causes so many accidents, it is imperative that anyone involved in an accident contact an experienced Chattanooga car wreck attorney. Please remember that it is vital to act swiftly after you've been injured. The sooner you involve an attorney, the better we will be able to preserve evidence, gather essential witnesses and address any other important factors.
Chattanooga Car Wreck Attorney Overview
You cannot always avoid a car accident by alertness and driving carefully. We all share the road with other drivers, and accidents caused by road conditions or faulty equipment are often beyond our control. However, driver negligence causes many car accidents, so it is important that anyone involved in a car accident contact an attorney.
A motor vehicle accident may involve a pedestrian hit and run, a semi-truck accident, a bike-car collision, a bus accident, drunk driving accident or a motorcycle crash. If a defective product such as a tire blowout or an air bag malfunction caused the accident, the case would fall under the law of product liability. Car accidents can result in painful muscle sprains and bruises or serious injuries such as catastrophic burns, broken bones, amputation, traumatic brain injury, neck & back, and spinal cord injuries.
Georgia And Tennessee Accident Law
There are two sources of Georgia and Tennessee law that applies to auto collision claims:
The law that governs traffic and rules of the road
The law that determines financial liability when a crash occurs
Both in Tennessee and Georgia, laws that relate to driving vehicles on the roads and highways in Tennessee and Georgia are set out here for Georgia and here for Tennessee. These are rules that all of the drivers in these states have to follow (for example, right-of-ways, speeding, traffic signals, etc.)
When an automobile accident occurs, the rule in the Georgia code and Tennessee Code help determine the driver responsible for causing the accident. Lawyers call the kind of law that makes the "at-fault" driver financially responsible for the car wreck victim's damages, "tort law". Tort law comes from decades of court made law designed to protect people from the negligence or wrongful conduct of others. When someone is "at-fault" in a Georgia or Tennessee car collision, they have committed the tort of negligence. The law holds a negligent person responsible in a legal action for any monetary damages that result from his negligence.
Georgia And Tennessee Car Accident Claims and Lawsuits
If you are injured in a Georgia or Tennessee auto accident you have the legal right to seek money from the at-fault motorist.
This initial process has four steps:
The insured person (or his Georgia or Tennessee car wreck lawyer) submits a "claim" to the at-fault driver's insurance company.

The insurance company investigates the accident.

The insurance adjuster confirms that their driver was at fault.

After the insurance adjuster confirms fault, the adjuster attempts to settle your claim based on the insurance adjuster's assessment of your injuries.
Settlement offers from insurance companies are almost ALWAYS less than the amount you are fully entitled to under the law. Not only that, but most offers not negotiated by a Georgia or Tennessee car accident lawyer, are unfair.
Should I accept an offer from the insurance company for my car accident injuries?
Do not accept any claim before you speak with an attorney.
Many large insurance companies have adopted settlement policies that encourage their adjusters to offer quick payments to persons involved in an accident. Insurance adjusters will contact you or your family shortly after an accident to try to gain your confidence. In doing so, insurance adjusters often try to present themselves as the friend of the injured person or the family of the person who was killed in an accident. The goal of such contact is to settle the case on terms as favorable as possible for the insurance company.
 If you are unhappy with your insurance company settlement offer, file a civil suit. Technically, it is against the at-fault driver. As a practical matter, it is against the insurance company. To maximize your claim, consider working with a Chattanooga car accident lawyer.
What should I do after a car accident?
Car accidents are frightening. In the heat of the moment, knowing what to do is critical. With any luck, you will never be involved in a car accident, but it is important to be as prepared as possible and learn what to do.
If you live in Tennessee and Georgia, the Chattanooga injury law firm of Dennis and King is ready to help.
Here is what to do in the event of a car accident:
Get Out of Danger – If a fire or another dangerous condition exists in the aftermath of a car accident, get away from it as quickly as possible.
Seek Immediate Medical Attention – If you or anyone else at the scene is experiencing a medical emergency, call 911 immediately.
Exchange Information – At the absolute minimum, you need to acquire the other driver's insurance information, driver's license number and license plate number. You will need to provide that information to the other driver as well.
Contact a Chattanooga Car Accident Lawyer – You can contact Dennis and King at 423-892-5533 or fill out our handy strategy session form online. The easiest way to protect yourself in the aftermath of a car accident is by consulting with an experienced car accident attorney.
Don't Discuss the Facts of Your Case with Anyone – Don't be surprised if you get a phone call from the other driver's insurance company within a short period of time. Do not discuss the facts of the incident. The same thing holds true for your own insurance company. All too often, insurance companies try to pressure people into accepting unfair settlements. You have no way of knowing whether you're being offered a fair settlement or not. That's why having an experienced Tennessee and Georgia car accident lawyer by your side is so important.
Don't Sign Anything – If the other driver or a representative of his tries to get you to sign something regarding the accident, don't do it.Get Copies of Everything – Make sure to obtain copies of all of your accident-related paperwork. Do not allow anyone to walk away with your only copy of a report or other document.
Don't Argue About the Accident – In the immediate aftermath of a car accident, the involved parties sometimes get into arguments about who was at fault and what happened. Don't fall into this trap. Don't discuss the situation with anyone but your Chattanooga car accident attorney. The attorneys at Dennis and King can give you the guidance that you need.
Don't Accept an Offer without an Attorney – Make sure that a lawyer from the Dennis and King Law firm reviews any insurance company offer before you accept it.
Contact Dennis and King Immediately After a Car Accident
One of the most important steps that you can take in the wake of an accident is contacting an experienced Chattanooga car accident lawyer from the law firm of Dennis and King. If you or a loved one has been involved in a car accident in Chattanooga or the surrounding area, call (423) 892-5533 for a free strategy session.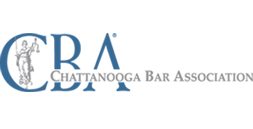 OUR SERVICES & REVIEWS
A personal approach to personal injury
"I would highly recommend Ms Dennis, she is very kind, and she listens to your concerns. And the staff is great also. My family and I can not thank her enough for her help during the lost of our love one. Thank you!"
TERESA BUCHANAN
"My experience with Dennis & king law was absolutely amazing she got me the money I need for my pain in suffering she was honest the entire way until time for me to settle. She checked on me to make sure I was doing fine… great outcome!!"
RAVEN DOLBERRY
"My experience with Dennis & King was overwhelmingly positive. I chose them when I was hurt in a car accident… I ended up getting a nice settlement in a matter of weeks…"
ZACHARY RUSSELL