YEARS OF
INJURY EXPERIENCE
$60-MILLION IN
SETTLEMENTS & VERDICTS
WELCOME TO DENNIS AND KING
Were you recently Injured in Chattanooga? Seeking Help From an Experienced Injury Law Firm Can Help You Get The Compensation You Deserve
Tricia Dennis and Russell King are attorneys providing injury services that help injured people make good decisions about their cases for more than 75 years combined. Their practice covers both Tennessee and Georgia and their peers have honored each of them by electing them to serve as President of the Chattanooga Trial Lawyers Association.
We have created a website chock full of information because we want to empower our clients (and even those who don't become clients) with education so they can make great decisions about their case.
This firm has recovered millions of dollars for its clients over the years, but we know what matters to you is your case.  While past results do not guarantee a specific result in your case, know that we will do our very best to achieve the outcome that you deserve and you desire.
Experienced In Personal Injury Law
Accidents usually happen in the blink of any eye, but their consequences can span months, years, or even a lifetime. You shouldn't have to pay for another's negligence or bad judgment.
Our Chattanooga personal injury attorneys handle all types of injury cases, but the most common include:
Importantly, we have good connections with lawyers in every practice area and if you or a friend or family member have a legal need in an area we don't handle, please call us for a recommendation and referral.
Experience the Dennis and King Difference
As Our Client, You Control Your Case
We aim to help you make informed legal decisions about your injury case. To do this, we advise you on all the factors that impact your unique situation and give examples of jury verdicts from similar cases. But in the end, you decide whether to take a settlement or go to trial. If you want to tell your story, we will help you tell it.
We Will Get The Most Money For Your Suffering
We understand that if you were injured in a car accident or you lost a loved one in a car wreck, you want the best and quickest path to maximizing the amount of money you receive in compensation. Look at our settlement and verdicts. We have a history of doing just this. And because we operate with a contingency fee arrangement you don't pay unless we get you a settlement.
You Are Our Top Priority
Dennis and King are old-fashion, injury lawyer Chattanooga who limit the number of cases we take so we can give top-flight professional, personal service like lawyers used to do, before million-dollar ad budgets.
When you work with Dennis and King you work directly with our attorneys, Tricia Dennis and Russell King, to get the maximum compensation possible.
If you have recently sustained an injury because of someone else's negligence call us today.
Ensure you have high-quality medical care and maximum financial compensation. With Dennis and King your case is handled by an experienced injury attorney and not a paralegal or new graduate.
You don't pay unless we win!
Why Hire A Chattanooga Personal Injury Attorney?
Most people never imagine a scenario where they will need to hire an attorney. The types of accidents that involve serious and life-changing injuries often happen when we least expect it. Sadly, insurance companies, hospitals, and corporations are often more willing to protect themselves than do the right thing. Personal injury attorneys ensure that you have the legal advocate you deserve after an injury.
Hiring an experienced Chattanooga personal injury firm like Dennis and King means you will have a top-flight Chattanooga personal injury lawyer in your corner who understands all of your rights under Tennessee or Georgia law.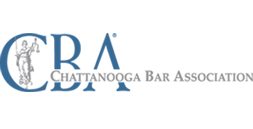 $245,000
Motorcycle Accident Settlement
THE TRUSTED NAME IN INJURY LAW
Dennis + King
Dennis & King is a Chattanooga injury law firm with tried & true success for victims involved in serious accidents.
With more than 75 years of combined experience working with injury clients involved in accidents, Dennis and King provide services you can count on when you are in an accident, regardless of whether you are at fault or not.
OUR SERVICES & REVIEWS
A personal approach to personal injury
"I would highly recommend Ms Dennis, she is very kind, and she listens to your concerns. And the staff is great also. My family and I can not thank her enough for her help during the lost of our love one. Thank you!"
TERESA BUCHANAN
"My experience with Dennis & king law was absolutely amazing she got me the money I need for my pain in suffering she was honest the entire way until time for me to settle. She checked on me to make sure I was doing fine… great outcome!!"
RAVEN DOLBERRY
"My experience with Dennis & King was overwhelmingly positive. I chose them when I was hurt in a car accident… I ended up getting a nice settlement in a matter of weeks…"
ZACHARY RUSSELL