YEARS OF
INJURY EXPERIENCE
$60-MILLION IN
SETTLEMENTS & VERDICTS
GAIN VALUABLE INSIGHTS
Free Personal Injury Newsletters
As promised, here are some of our free education tools we provide to empower our clients (and those who don't become clients). Take a read through our monthly newsletters for personalized articles written by our personal injury attorneys, client success stories, and some of our favorite recipes.
Simply click the links below and our engaging PDFs will open on your computer or smartphone:
Free Personal Injury Guides
5 Deadly Sins That Can Wreck Your Personal Injury Case
Have you been recently injured in a car accident or other accident in Tennessee or Georgia? If you're planning to file a personal injury claim, make sure you don't do any of these 5 critical things that may completely wreck your case. 
In this FREE eBook we will cover:
5 deadly actions that can wreck your personal injury case

How to tell if you REALLY need an attorney for your case

How to find a qualified attorney to maximize your claim

11 questions to ask the insurance adjuster 

And so much more!
Your Rights After a Serious Car Accident
If you have recently been in a serious car accident in Tennessee or Georgia it is crucial that you understand your rights. Understanding your rights in your state will help you to get the care and financial compensation you need and deserve.
In this FREE eBook we will cover:
A checklist of priority items to check up on if you or a loved one has been seriously injured

Guidance on paying for your medical and treatment bills

How to deal with insurance adjusters responsible for your case to maximize your claim

How to collect acceptable evidence from the accident for your case

And so much more!
The Truth About Personal Injury Advertising
If you are searching for a personal injury attorney in Tennessee or Georgia make sure you read this first! The personal injury legal industry is full of firms with huge advertising budgets and false promises. If you have been injured it is very important to work with the right attorney or you risk compromising your claim and care.
In this FREE eBook we will cover:
How to avoid being robbed with attorney fees in your settlement

What a

fair

contingency fee is 

6 crucial steps to follow when choosing a personal injury attorney

How to distinguish between real and paid reviews about attorneys

And so much more!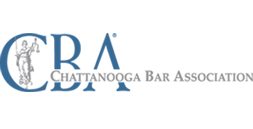 OUR SERVICES & REVIEWS
A Personal Approach for Accident Victims