YEARS OF
INJURY EXPERIENCE
$60-MILLION IN
SETTLEMENTS & VERDICTS
TESTIMONIALS
Personal Injury Lawyer Testimonials Chattanooga
We hired Dennis and King to help us on our catastrophic injury case. We were very pleased with their services. We would highly recommend this firm to anyone seriously injured if they need help. Both attorneys and their staff are extremely personable, very smart and always very responsive to us.
B. Ware
Tricia Dennis answered all of my numerous questions in layman's terms which is what I needed. I was able to lie back & heal from my injuries knowing full well that my obligations were being handled appropriately. In the end I walked away convinced I would recommend Dennis and King for any and all legal matter that come my way in the future. Rest assured that your case will be handled in a proper timely fashion.
W. Middlebrooks
Tricia Dennis and Russell King made a very difficult time for me so much easier. All I had to do was get better and they got me an excellent result for my car wreck injuries. I would recommend them gladly!
J. Alder
Tricia Dennis at Dennis and King was great to work with. She was always prompt when responding to my requests and got my case wrapped up quickly. I highly recommend Tricia from my personal experience as well as she has been rated "A Top Ten Lawyer" in Tennessee.
T. Beamon
Best experience I could have ever imagined to have with a law firm! Russell King was very informative, compassionate, professional, and there for me through what was the worst time in my life. He made me feel like my case was very personal to him, and never made me feel like I couldn't ask any questions! This firm will make sure you know it is not just another case to them. If I am ever in need of this type of service again I will be back with this law firm! Absolutely, no doubt 5 star service!!
M. Davis
Tricia Dennis represented my interests in a Personal Injury claim. Her professionalism, legal knowledge, and years of experience were crucial to the successful resolution of my claim. She was compassionate and worked diligently to protect me and the interests of my family after a serious accident. She saw the case through to the end and maximized my settlement. In simple terms…. this firm is the Real Deal, legal work done the way it should be.
G. Allen
I am giving Attorney Russell King 5 stars because he is very much worth every one of them. I was extremely happy with the result he got for me in my personal injury case. He is extremely knowledgeable, honest, caring, kind, and considerate. He was in constant contact with me about my case. I couldn't have asked for a better attorney to assist me with my case.
L. Russell
Trish and Russell were so awesome to work with. They put me at ease, even in difficult and awkward situations. I know they always did their absolute best to fight for our case. We were very pleased with the outcome and would recommend this firm to anyone looking for any personal injury representation. The best!
D. Bailey
I was so happy with my experience with Dennis and King Law Firm. I worked mostly with Tricia Dennis. She and her staff always made sure that I was well informed with everything and if I had questions I never waited longer than 24 hours for an answer. Judy and Lynn were always there to ask me how I was doing and was such a sweetheart and made my experience wonderful in office and over the phone and through email. Ms. Dennis was also awesome she was so informative and was always there to protect me and educate me on all my options. She got me a wonderful result for my car wreck injuryies.
C. Brooks
I was very pleased and happy when my case finally came to an end. I would like to thank everyone who helped on my case especially the guy who I call the closer, Russell King. They even got all my medical bills lowered. Thank you so much everyone!
B. Cooter
if you want someone that is going to take their time with your case, you need to call Dennis and King Law Firm! Every step of the way they always had a plan and never made any mistakes. I'm very happy with the outcome of my case. They did a great job!! Don't fall for those big settlement mills. THIS IS THE PLACE TO GO!!
L. Gaston
Everyone treated me with the utmost professionalism and kept me up to date as events unfolded. They gave me complete confidence in what they were doing, they were not wishy-washy. The settlement was the largest ever in the kind of case I was a part of, which speaks highly of their knowledge and skills! I highly recommend Dennis and King.
A. Fields
Everybody in this firm from day one to settlement have treated me over and beyond my expectations. Mr. King always returned my calls and explained everything well. I got a much better settlement than I could ever have expected.
V. Flowers
I would like to thank Tricia Dennis for all her work on my accident case settlement. My settlement was more than I expected. Thank you Ms. Dennis for all your work & dealing with my impatience! You got my case settled fast. Dennis and King give the kind of personal service that can make all the difference.
R. Stokes
At my first meeting with Trish and Russell, I was an emotional and physical wreck. I felt too bad to work or do anything. Within 15 minutes, they put me at ease. They made me feel like I was their only client, and they cared about me as a person. They told me, 'You just get well, and leave the rest to us.' And that is exactly what happened: They got all my medical bills and everything else taken care of. They turned a horrible experience into a good one. If you are hurt and don't know where to turn, there is no one better to help you.
K. Miller
Shortly after moving to Tennessee, I was in an accident, and I contacted several firms to represent me. Tricia Dennis came highly recommended, and for good reason. Ms. Dennis and her staff treated me like I was important. They had a great deal of knowledge regarding not only the legal aspects of my case, but they also gave me hope. They kept me informed the whole time. What a blessing they are.
B. Silver
We worked with Russell King for more than a year. His compassion, confidence, and knowledge of the law made a stressful time in our family's life much more tolerable. Mr. King is professional and kind-spirited. However, when the time comes for him to defend you, there is no one better or more qualified than Mr. King.
R. Humphrey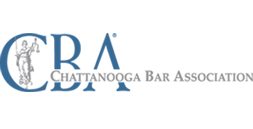 OUR SERVICES & REVIEWS
A Personal Approach for Accident Victims