YEARS OF
INJURY EXPERIENCE
$60-MILLION IN
SETTLEMENTS & VERDICTS
PERSONAL INJURY ATTORNEYS HAMILTON COUNTY
Hamilton County Personal Injury Lawyer
If you've been injured in an accident, your damages will far exceed your medical bills. In addition to medical expenses, you may experience lost wages from being out of work, property damage, and other expenses.
A Hamilton County personal injury lawyer from Dennis and King Personal Injury Law can help you get compensation for these financial costs and your pain and suffering. Contact our law office in Hamilton County for a free consultation. If you have a viable personal injury claim, we will represent you with no out-of-pocket costs.
The Types of Personal Injury Cases We Handle
Dennis and King is a full-service personal injury law firm that represents clients on a contingency basis. That means that we only receive payment if we settle your personal injury case or successfully litigate it in court. Among the types of cases we handle are:
Car Accidents
Dennis and King, PLLC represents all types of motor vehicle accidents. In most car accident cases, an insurance company is responsible for paying for the claim. However, insurance adjusters are known for trying to limit costs by offering minimal settlements. Dennis and King can represent you in all negotiations.
Truck Accidents
Commercial vehicles can weigh up to 20 times more than personal vehicles, which is why truck drivers and truck companies are held to more rigorous standards. If you've been struck by a commercial truck, there may be multiple parties that are responsible for your injuries. Our personal injury attorneys can pursue damages on your behalf.
Motorcycle Accidents
If you've been injured in a motorcycle accident resulting from negligence, it's likely that you've sustained injuries. A personal injury lawyer can help you recover damages for your medical bills, lost wages, pain and suffering, and more. We also represent the victims of bicycle accidents and ATV accidents.
Slip and Fall Accidents
The owner of an establishment owes a duty of care to all invited visitors and employees. Slip and fall accidents are one of the leading causes of injuries. Every year, 3 million older adults visit the emergency room for fall injuries. If you've been injured in a fall accident or some other type of injury on the premises of another party, our personal injury lawyers can seek compensation on your behalf.
Wrongful Death Personal Injury Claims
There are few things in life quite as painful as losing a loved one due to the negligence of another. If you are the child of the deceased, the next of kin, or the executor of their estate, a Hamilton County personal injury attorney from Dennis and King can pursue justice through the Tennessee civil justice system, even if the death is also the subject of a criminal investigation.
Catastrophic Injuries
These are personal injuries that permanently disable the accident victim, have far-reaching consequences, or offer little hope of a full recovery. Examples of catastrophic injuries include traumatic brain injuries (TBIs), paralysis, spinal injuries, amputations, and blinding injuries. Because of the scope and depth of these cases, it's essential that you retain the services of experienced Hamilton County personal injury lawyers.
Proving the Four Elements of Negligence in Your Claim
During your initial free consultation at our Hamilton County office, our experienced attorneys will evaluate the viability of your personal injury claim based on the following four criteria:
1. Duty of Care
To claim damages, your personal injury attorney must be able to demonstrate that the defendant had a duty of care to the plaintiff. For example, every driver on the road has a duty of care to all other parties on the road.
2. Breach of Duty
The second element of personal injury claims is a breach of duty. A personal injury lawyer must show that the defendant breached their duty of care in some way. To further the example of the car accident, the defendant running a red light or texting while driving is a breach of duty.
3. Causation
Personal injury attorneys must show that the defendant's breach of duty was responsible or partially responsible for the accident. If a restaurateur failed to clean up a spill and a diner slipped and fell, the attorney could demonstrate that the proprietor's negligence caused the accident.
4. Damages
All personal injuries are accompanied by damages. Even if you have not had to incur any expenses, damages are still present. Personal injury lawyers are trained to calculate the full damages of an accident case.
Types of Damages You Can Claim for a Personal Injury Accident
There are two categories of damages that injury victims can claim. Compensatory damages are intended to reimburse the plaintiff for their losses, while the court may award non-compensatory or punitive damages in cases where the defendant's actions were egregious or willful. Compensatory damages are further divided between economic damages and non-economic damages.
Economic Damages
These are the types of damages that have a direct financial impact on accident victims. Economic damages include medical expenses, lost wages, property damage, and the cost of future medical bills. In a wrongful death claim, economic damages can also include funeral expenses and lost financial support. There are no caps on economic damages in Tennessee.
Non-Economic Damages
Also referred to as pain and suffering, non-economic damages are intended to compensate the victim for the intangible costs of an accident, including pain from physical injuries, emotional anguish, and inconvenience. In a wrongful death case, non-economic damages include not only the pain and suffering of the deceased but also the survivors.
In Tennessee, non-economic damages are capped at $750,000 unless the injuries are catastrophic in nature. For catastrophic injuries, the cap is $1,000,000.
Punitive Damages
In some personal injury cases, the actions of the negligent party are so egregious that the court awards additional damages. Damage caps for punitive damages in Tennessee are either two times the amount of compensatory damages or $500,000, whichever is greater.
If you've been injured in an accident in Hamilton County, you are entitled to a full and fair settlement under the law. A personal injury attorney from Dennis and King Personal Injury Law will calculate your economic and non-economic damages. Contact our Hamilton County law office for a free consultation with our lawyers.
What You Should Do If You've Been Injured in an Accident
While every accident is different, there are certain measures you can take to ensure your safety, protect evidence, and preserve the integrity of your personal injury claim. Many of our clients find these tips useful.
Get to a Place of Safety
While we recommend staying near the scene of the accident so you can make a report to the appropriate parties, it's essential that you avoid other injuries.
Call 911
It's critical to start first responders toward your location. Call 911 and advise the dispatch of your exact location, the number of injured victims, whether anyone is exhibiting signs of serious injuries, etc.
Ask Witnesses to Remain on Scene
It's a common occurrence for witnesses to stop to make sure that no one is seriously injured and then leave. Ask any material witnesses to remain on the accident scene or to give you their contact information. If you need to file a personal injury lawsuit, your lawyer can issue a subpoena for their testimony.
Take Pictures or Video
From a safe position, take as many pictures of the accident scene as you can. You'll want to document injuries, property damage, geographic indicators, debris on the roadway or floor, and anything else that you might think is relevant. If your injury claim becomes a lawsuit, this information will be invaluable to your personal injury attorney.
Seek Medical Attention
You may not be aware of the seriousness of your injuries. Allow the EMTs to examine you and, if they recommend it, transport you to the emergency room. If they don't feel it's necessary, follow up with your doctor as soon as possible. Even if you don't have a serious injury, it's important to establish a baseline in case it turns out to be worse than you originally thought.
Contact a Dedicated Personal Injury Attorney
If you are seriously injured in an accident, an adjuster from the insurance company may contact you before you file a claim. That's because they are aware of the effectiveness of Hamilton County personal injury law firms like Dennis and King.
It's common practice for insurance companies to offer to settle injury claims on the spot. However, if you accept their offer, you will have to sign a liability waiver. If your injuries turn out to be worse than you initially thought, you can not go back to ask for more money.
Contact us for a free, no-obligation consultation. We can review the initial insurance company offer. If we determine that you have a viable injury claim, we can represent you with no out-of-pocket costs.
Frequently Asked Questions And Answers From an Experienced Personal Injury Attorney
We represent plaintiffs in Hamilton County personal injury claims. The best way to get your questions answered is by calling our office for a free consultation. However, here are some of the common questions we hear from our clients.
What is the statute of limitations in Tennessee?
The statute of limitations is the time limit a plaintiff has to file a lawsuit. In personal injury cases, the statute of limitation is one year from the date of the accident. While that may seem like a substantial amount of time, it's the shortest in the nation.
It takes time for an attorney to build a civil litigation case on behalf of an injured plaintiff. The sooner you contact our Hamilton County office, the better.
Can I file a personal injury claim if I'm partially at fault?
Yes. Tennessee operates under the modified comparative negligence principle. This means that as long as you are less than 50% responsible for the accident, you can still claim damages. For example, if a defendant runs a red light, they may be fully responsible for the other driver's injuries. However, if it turns out the plaintiff was speeding, the court may decide that person speeding was 20% responsible for the severity of the injuries. In this case, the plaintiff could pursue 80% of the damages.
How do damage caps affect my claim?
In some states, there are no damage caps, which allows personal injury lawyers to pursue full damages through the district courts in the event that a settlement can't be reached. In Tennessee, you will only be able to pursue up to $750,000 in non-economic damages and two times the amount of compensatory damages in non-compensatory damages.
For instance, if a plaintiff is involved in a truck accident and sustains brain injuries, their life would be forever changed. If their economic damages amounted to $500,000 and they were able to receive the full amount available under the law, compensatory damages would amount to $1.5 million.
Personal Injury Attorneys in Hamilton County
If you've been injured in a motor vehicle accident, a slip and fall, or any other type of injury accident in Hamilton County, contact a law firm with a reputation for getting results. Dennis and King Personal Injury Law represents clients on a contingency basis. Call today for a free consultation.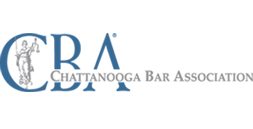 OUR SERVICES & REVIEWS
A Personal Approach for Accident Victims