DENNIS AND KING
Our Fair Fee Guarantee
At Dennis and King, we are not a big billboard advertising law firm that focuses on volume instead of results.  When you hire Dennis and King, you are one of a select few—-not one of thousands.
Dennis and King Fair Fee Guarantee
We know that hiring a lawyer is stressful for most people.  Our clients have told us two of their biggest fears about hiring a lawyer are:
Making the wrong hiring decision and not being able to get out of it
Being overcharged for the work done or facing heading fees.
Both of these concerns are valid.  Maybe the firm seems great at first, but things change when you sign the fee agreement.  Overcharging is a real concern when legal fees are based upon a contingency fee.  To help remove these fears, Dennis and King offers a Fair Fee Guarantee.
Our Guarantee Has Three Parts:
Part One
First, there is our satisfaction guarantee. This guarantee covers the first 45 days after you hire us.  During that time, if you are not 100% satisfied with us, you can walk away with no charges or questions asked.  This removes your risk of having buyer's remorse because you can walk away without any issues.
Part Two
Second, Dennis and King guarantees that if you choose to settle your case, our attorney fee will not exceed your net recovery.
Your net recovery is determined by subtracting only the following from your settlement:
attorney fees
Any case expenses advanced by the firm
Any accident related workers compensation lien
Any accident related medical payment reimbursement lien
Any accident-related hospital lien
Any accident-related uninsured medical bills which you have signed a letter of protection agreeing to pay from the settlement
Any other unpaid accident-related medical bills you approve for the firm to pay from your settlement
If the attorney fee exceeds your net recovery from the settlement you approve, we will voluntarily give you part of our fee so it does not exceed your net recovery.  Client retains the sole right to reject the fair fee guarantee.
Part Three
Finally, we ensure you always receive a fair legal cost reimbursements when it is possible to do so.  With any claim involving a lawsuit, the other side can be required to pay a reimbursement toward your costs of trial.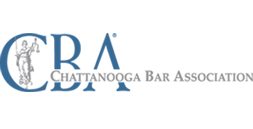 OUR SERVICES & REVIEWS
A personal approach to personal injury
"I would highly recommend Ms Dennis, she is very kind, and she listens to your concerns. And the staff is great also. My family and I can not thank her enough for her help during the lost of our love one. Thank you!"
TERESA BUCHANAN
"My experience with Dennis & king law was absolutely amazing she got me the money I need for my pain in suffering she was honest the entire way until time for me to settle. She checked on me to make sure I was doing fine… great outcome!!"
RAVEN DOLBERRY
"My experience with Dennis & King was overwhelmingly positive. I chose them when I was hurt in a car accident… I ended up getting a nice settlement in a matter of weeks…"
ZACHARY RUSSELL