Biography
As a personal injury lawyer, particularly a solo or small firm general practitioner, I have come into contact with, to quote Thomas Berger's Little Big Man, the "real human beings," the clients: all interesting and unique in their own way. They have challenged me with problems that are always different, interesting, and intellectually stimulating—sometimes entertaining, but never boring.
The result has been personal satisfaction that I am not sure could have been achieved repetitively and on the same level doing anything else. At times I have counseled three generations of the same family on their legal needs. Helping my clients brings a smile to my face.
Russell's hobbies include being a loyal and vocal supporter of University of Tennessee football and taking care of his various critters including two pet cats, and flocks of ducks. He is an avid gardener and a roller coaster enthusiast.
Russell is active in community affairs, particularly in support of Erlanger Hospital. He has served two terms as a member of the hospital's governing board, and a term as Chairman of the Board. He is invested in making sure that Chattanooga attracts the best medical talent and provides the best medical care as any of Chattanooga's bigger sister cities. Additionally, he is active in his church and serves as a deacon.
Russell's distinctive skills include his ability to persuade: whether a jury, an insurance adjuster, or anyone else that can make a difference in his client's case. His experience allows him to quickly get to the "nub" of any legal problem and he can explain even the most difficult legal concepts in terms that anyone can understand. Russell is creative and able to think of reasonable solutions when problems and unique situations arise.
Russell is incredibly organized and excels at presenting his client's case to a jury or an insurance company because he quickly grasps details others might overlook.
Favorite Quote: "Lawyers are the foot soldiers of our Constitution." – RENNARD STRICKLAND & FRANK T. READ
Education
BA, University of Tennessee at Chattanooga, 1977
J.D., University of Tennessee School of Law, 1974.
Experience
Russell has been practicing law for 42 years. He is widely considered one of the best criminal law, workers compensation, and personal injury attorneys in Southeast Tennessee.
Professional Affiliations & Memberships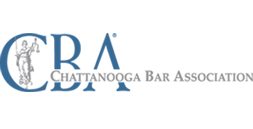 OUR SERVICES & REVIEWS
A Personal Approach for Accident Victims