YEARS OF
INJURY EXPERIENCE
$60-MILLION IN
SETTLEMENTS & VERDICTS
HIRING THE RIGHT LAWYER
The Ultimate Guide To Hiring The Right Lawyer For Your Personal Injury Case
Finding The Right Attorney For You
Having the right personal injury attorney can be the difference between securing a settlement or suffering under the weight of medical bills and lost wages following an accident.  Whether you were involved in a car crash, boating accident, suffered a slip and fall, or were involved in any other form of accident, choosing the right personal injury lawyer is a critical decision.  However, choosing a personal injury lawyer does not need to be as hard as you may think.  At Dennis and King, our trusted personal injury attorneys have connected with countless clients in need of legal representation.  Now, we want to help you by providing our complete guide to hiring a personal injury lawyer that is right for you.
1. Determine the Area of Law You Need An Expert In
If you don't know where to start when looking for an attorney, you're not alone.  To begin, figure out the broad area of law that you need an expert in.  If you've been injured in an accident that was either not your fault, or you were not fully responsible for, you'll be looking for a trusted personal injury lawyer.  In this case, you've come to the right place!  Personal injury lawyers fight for clients' rights to recover damages they sustained in accidents caused by negligent individuals.  This can be auto accidents, motorcycle accidents, ATV accidents, spinal injuries, nursing home negligence, and more.  Focus on finding an attorney that has extensive experience in the practice area that you need.  For instance, if you sustained injuries in a Tennessee or Georgia car crash, look for a Tennessee or Georgia experienced car crash attorney.
2. Make Sure You Are Considering A Lawyer Licensed To Practice in the State In Which Your Accident Occurred.
If you are seriously injured or the claim is contentious, and you decide to hire a car accident lawyer, now you have to think about whether that lawyer should be from your home state or from the state in which the accident happened. Often this decision will depend on how far away the accident occurred.
Geography Matters—If the accident happened just across the border from your home state, you'll find that many personal injury lawyers are licensed (i.e., admitted to the bar) in neighboring states.  For instance, many law firms, including Dennis and King, have at least one lawyer that can practice in both Tennessee and Georgia.
At Dennis and King, we regularly work with personal injury cases in Hamilton County, Bradley County, Bledsoe County, Sequatchie County, Marion County, McMinn County, Polk County, Meigs County, Rhea County, Fanin County, Whitfeld County, Walker County, Catoosa County, Madison County, Dade County and other counties near the Chattanooga area.
For example, if you live in Chattanooga, but you had a Georgia car accident, you'll see that a lot of personal injury lawyers are admitted in both Tennessee and Georgia. In that case, the answer is easy. You should hire a local Chattanooga, Tennessee personal injury lawyer who is also admitted in Georgia. Now you have the best of both worlds: a local lawyer who can handle your case in the other state.
If the accident happened further away, the decision gets a little more complicated. A lawyer is usually allowed to handle a case in a state where they're not admitted as long as they associate with another lawyer who is admitted in the state, and they get special permission from the other state's bar (this is called pro hac vice admission). If you want to stay with a local lawyer, you should find one who has handled cases in other states under a pro hac vice arrangement, and is comfortable with the process.
When It Makes Sense to Hire a Lawyer From Another State—If the accident happened really far away, like in a state on the opposite coast from where you live, you should probably hire a lawyer from that state, especially if it looks you'll be filing a personal injury lawsuit over the accident. It's easier for a lawyer to handle a case when close to the courthouse. It's also less expensive because now the lawyer doesn't have to fly out to every hearing. Even for a car accident case that's taken on a contingency fee basis, any costs and expenses are likely going to come out of your share of the settlement or court judgment, so you'll want to do what you can to keep costs down.
It's true that the lawyer in the other state is still going to have some travel costs. He or she will likely have to fly to your state to depose your doctor, but at least that will be only one round trip flight, not five or six.
3. Search For Legitimate Licensed Attorneys
Next, you'll want to search for legitimate, licensed attorneys in your area.  Don't type in something like "car accident lawyer" into Google.  While this might turn up qualified attorneys in your area, you'll also get a flurry of paid results for lawyers that might not have the best skill set, but have the best budget to advertise. Instead, you'll want to consider a lawyer's experience.  Search within the Tennessee or, if your collision occurred in Georgia's state bar's association, or search professional organizations based on the specialty you need.  Look at the minimum requirements for inclusion into whichever professional organizations they belong to, and check to see if they are board-certified in the practice area that applies to your situation.  This can also provide key insights into judicial connections.  Participation in local bar associations or contributing to campaigns is an indicator that the attorney is very involved in the local legal culture.
Always avoid attorneys whose home base is obviously in another state.  For example, here in Chattanooga, we have mega-firms that are basically settlement mills, who are really based in Birmingham, Alabama or Atlanta, Georgia or in even Orlando, Florida!  These firms heavily advertise, but because their named partners (usually the guys you see on TV) are based in towns far away, they are not necessarily involved in the local legal culture and don't necessarily know the judges or their staff.
4. Look Out for a Discipline History
You want an attorney with a clean track record.  The easiest way to find one?  If you are looking for a Tennessee personal injury lawyer, go to the website for the Tennessee Board of Professional Responsibility.  You can discover the lawyer's discipline history.  For Georgia, go to the State Bar of Georgia.  You can discover the Georgia lawyer's history at that website. If you stumble across an attorney with a discipline history, you might want to steer clear.  Being noted means that the attorney in question "has received a professional discipline for violating the rules,"  by the Tennessee Board of Professional Responsibility or the Georgia State Bar.
5. Scope Out Size and Resources
Firm age, size, experience, and connections with doctors and medical expert witnesses are all important in a personal injury case.  But, don't be quick to eliminate small firms.  While larger firms may have frequent advertising on billboards or TV, they will also most likely be a settlement mill where you will receive less personal attention to your case.  Look for firms with a collection of reviews, connections, and referrals from other lawyers in the area.
6. Review Past Client Reviews
Think of client reviews as a chance to test drive an attorney before committing to scheduling a strategy session.  Past Client reviews are an opportunity to get a feel of how personable the attorney is – did his or her past clients recommend him or her?  Again, the attorney-client relationship is a personal one.  Past clients should have felt comfortable with the attorney and felt reassured and confident in their skills.  Past client reviews will also provide insight into an attorney's negotiation ability and experience with your type of case.  Remember that online reviews are the new word of mouth.  At this point, it would be in your best interest to narrow down your possible options to 3 to 5 attorneys.  From here, you can look at each attorney more closely, getting a better idea of the right fit for you.
7. Does the Attorney's Website Contain Loads of Helpful Information?
If the attorney's website offers lots of articles and books on your legal question, then you probably have found an attorney that is very knowledgeable about your specific accident and injury.  Good attorneys want very well educated clients and want to help them make good legal decisions about their case from the beginning.  On the other hand, if you see an attorney website that seems to just say, "sign with us and we will get you money fast" without trying to provide you with a lot of information, you may want to stay away from that lawyer.
8. Call the Office to Schedule a Strategy Session
Even if you find a lot of information about an attorney online, you will still have many questions that you should ask either in person or by phone.  We recommend that you call the attorneys you have selected to set up an appointment.  Most attorneys are happy (or they should be) to meet with you about your case.  You can also usually fill out a free case evaluation form, such as the one on the right-hand side of your screen. These forms can be incredibly beneficial when you are looking for an expert opinion on a case.  Simply input your name, email address, phone number, and key details about your case.  As opposed to needing to pick up a phone yourself, free case evaluation forms are a request for the attorney's office to call you.  Plus, when the office calls they'll already know the key facts of your case, such as if the auto accident harmed you or you suffered a slip and fall.  The outcome of these forms is the same as if you placed the call yourself; an appointment is set for a free strategy session.  With the most basic details out of the way, you can focus on other deciding factors, such as if the receptionist on the line made you feel welcomed or if you felt comfortable discussing your case with them.
9. Come Prepared With Questions
Personal injury attorneys at Dennis and King will usually provide a free strategy session to discuss the details of your legitimate claim.  During the strategy session, you will have the opportunity to ask questions that can help you decide if you would like to move forward, or if you should check out the other attorneys on your list.  You will most likely begin your strategy session by discussing your claim:  the main reason you're even in the attorney's office in the first place.
However, use the rest of your time to ask some of these top strategy session questions:
Have you tried these types of personal injury cases before?
Have you tried or settled similar cases in my city or county?
Do you have the time necessary actually to work on my case right now?
If not you, who will be responsible for my case? (If the answer is a "case manager" or "para-legal", don't walk, run).
How will you let me know what is happening in my case?
What is your negotiation history? Do you think we will need to go to trial?
What is your negotiation history? Do you think we will need to go to trial?
What is your comfort going to trial? Do we have other options?
What will my participation in the claim be?
What is your contingency fee and costs? Will I be responsible for any advanced costs if we lose?
What do you believe is the likely outcome of my case?
10. Rate Your Comfort
Above all, be sure to take note of your comfort with the attorney while you discuss claim details and he or she answers your questions.  If you sense hesitation or doubt their truthfulness, trust your gut and move on.  If you feel you can easily collaborate and trust in the attorney, this is a good indicator that you have met your match.  Remember, the success of your case will not just rest with how skilled your attorney is, but also how well you two work with one another.  Comfort is key to a successful relationship.
11. Review Your Options
Once you've met with the attorneys that remained on your list, take the time to review your choices.  While you won't want to spend the next month weighing your options, it would benefit you to at least sleep on the decision.  Consider what you've learned in your initial strategy session.  Does the attorney have experience in the specialty you need?  Are you comfortable with their track record?  What about their past client reviews?  Take all you've learned into account before making any decisions.
12. Sign A Contingency Fee Agreement
Congratulations!  Bearing in mind all of the information you've learned, you should be ready to hire an attorney.   Your next step will be to sign a contingency fee agreement with your attorney of choice, which will outline the terms of your working relationship as well as any fees.  At the end of the day, you want the best possible chances of receiving compensation for your injuries.  Those chances come when you work with a lawyer who is dependable, honest, and determined to fight for your rights.  At Dennis and King, our dedicated attorneys are vigilant in their pursuit of compensation for our clients, and always keep an open channel of communication.  If you're on the hunt for a new attorney, bear in mind these tips before making any decisions.
Contact Dennis and King for your free strategy session today.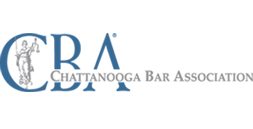 OUR SERVICES & REVIEWS
A Personal Approach for Accident Victims