YEARS OF
INJURY EXPERIENCE
$60-MILLION IN
SETTLEMENTS & VERDICTS
WHAT WE DO
Boat Accident Lawyers Chattanooga
Have you or a loved one been injured in a boat accident?
Do not rely on insurance companies.
You are our top priority.
Stay away from a settlement mill.
We understand the hardship and loss that is suffered after a boat accident involving serious injury or death. Accident victims and families in East Tennessee and North Georgia rely on the experienced boat accident attorneys at Dennis and King to help them aftermath of difficult situations.
Boating Accidents Overview
One of three factors usually cause boat accidents: an inexperienced boater, an intoxicated operator, or a boat malfunction. More than a third of both fatal and non-fatal boat accidents are alcohol-related. It is estimated that boat operators with a blood alcohol content of .10 or higher are 10 times more likely to be injured or killed in a boat accident than sober operators.
The most common types of boat accidents include:
Boat collision with other boats, personal watercraft or swimmers
Slip or fall due to wet surface
Boat sinking or tipping
Boat fire / explosion
Boat accidents can result in personal or serious injuries such as catastrophic burns, broken bones, amputation, traumatic brain injury, neck & back, and spinal cord injuries.
Do Not Rely On Insurance Companies
Do not accept any claim before you speak with an attorney. Many large insurance companies have adopted settlement policies that encourage their adjusters to offer quick payments to persons involved in an accident. Insurance adjusters will contact you or your family shortly after an accident to try to gain your confidence. In doing so, insurance adjusters often try to present themselves as the friend of the injured person or the family of the person who was killed in an accident. The goal of such contact is to settle the case on terms as favorable as possible for the insurance company.
You Are Our Top Priority
Dennis and King are old fashion Chattanooga boat accident lawyers who limit the number of cases we take so we can give top-flight personal service. We are not a big "settlement mill" that will merely process your case. We maintain a statewide reputation for the care we take with each of our clients. Experience the Dennis and King difference.
Experience, expertise, and exceptional dedication to the needs of every client are the cornerstone of our reputation. Negligence causes many accidents, so it is imperative that anyone involved in a boat accident contact an experienced Chattanooga boat injury attorney. Please remember that it is vital to act swiftly after you've been injured. The sooner you involve a Chattanooga personal injury attorney, the better we will be able to preserve evidence, gather essential witnesses and address any other important factors.
You Deserve
Medical reimbursement
Payment for past and future income loss
Full compensation for pain and suffering
Peace of mind in knowing Chattanooga boat accident attorneys are protecting your financial interests.
We Are There For You
Same day, evening and weekend appointments
Home and hospital visits for the severely injured
Never a fee until we receive a settlement for you
We will go to trial if a fair settlement is not obtained
Serving Georgia and Tennessee
Our firm offers a free initial strategy session to all prospective clients, where you can discuss your case with Russell King or Tricia Dennis. You have nothing to lose by calling our office at (423) 892-5533 or booking a free strategy session to speak with one of our experienced Chattanooga wrongful death lawyers.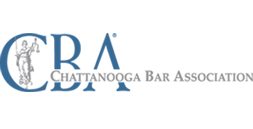 OUR SERVICES & REVIEWS
A Personal Approach for Accident Victims