YEARS OF
INJURY EXPERIENCE
$60-MILLION IN
SETTLEMENTS & VERDICTS
WHAT WE DO
Broken Bone Attorneys in Chattanooga
Have you or a loved one recently suffered a broken bone as a result of an accident?
Do not rely on insurance companies.
You are our top priority.
Stay away from a settlement mill.
We understand the hardship and loss that people suffer after an accident. Accident victims and families in East Tennessee and North Georgia rely on the experienced broken bone attorneys at Dennis and King to help them in aftermath of difficult situations.
Broken Bone Injuries Overview
Broken bone injuries can be caused by a variety of different traumatic accidents including car accidents, slip, trip and falls, construction site accidents and many others.
The two most common types of bone breaks ae simple and compound fractures.  A simple fracture occurs when the bone breaks but does not puncture the skin.  A compound fracture (usually more serious) happens when the bone breaks and pierces the skin.
Knee injuries and torn ligaments are often different from broken bones, but may lead to the same types of debilitating consequences.
When broken bones or knee injuries are caused by the negligence of others, you may be compensated for severe pain and suffering, loss of wages, and major medical bills.
Do Not Rely On Insurance Companies
Do not accept any claim before you speak to a Chattanooga personal injury attorney.  Many large insurance companies have adopted settlement policies that encourage their adjusters to offer quick payments to persons involved in an accident.  Insurance adjusters will contact you or your family shortly after an accident to try to gain your confidence.  In doing so, insurance adjusters often try to present themselves as the friend of the injured person or the family of the person who was killed in an accident.  The goal of such contact is to settle the case on terms as favorably as possible for the insurance company.
You Are Our Top Priority
Dennis and King are an old-fashion law firm dedicated to personal service.  We are not a "settlement mill" and we do not process thousands of cases each year.  As a result, we can dedicate personal attention to your case.  We maintain a statewide reputation for achieving substantial settlements and jury verdicts for our broke bone injury clients.
A combination of experience, expertise and exceptional dedication to the needs of every client is the cornerstone of our success.  Many accidents ae caused by negligence, so it is important that anyone involved in an accident contact an experienced Chattanooga personal injury attorney.  Please remember it is vital to act swiftly are you've been injured.  The sooner you involve a Chattanooga personal injury attorney, the better we will be able to preserve evidence, gather essential witnesses, and address any other important factors.
You Deserve
Medical reimbursement
Payment for past and future income loss
Full compensation for pain and suffering
Peace of mind knowing that Chattanooga personal injury lawyers, Dennis and King are protecting your financial interests.
We Are There For You
Same day, evening and weekend appointments
Home and hospital visits
Never a fee until we get a settlement for you
We will go to trial if a fair settlement is not obtained
Serving East Tennessee and North Georgia
Our firm offers a free initial strategy session to all prospective clients, where you can discuss your case with Russell King or Tricia Dennis. You have nothing to lose by calling our office at (423) 892-5533 or booking a free strategy session to speak with one of our experienced Chattanooga wrongful death lawyers.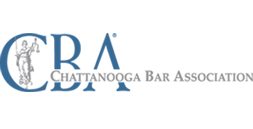 OUR SERVICES & REVIEWS
A Personal Approach for Accident Victims