YEARS OF
INJURY EXPERIENCE
$60-MILLION IN
SETTLEMENTS & VERDICTS
WHAT WE DO
Chattanooga Spinal Injury Lawyers
Have you or a loved one suffered a recent spinal cord injury?
Do not rely on insurance companies.
You are our top priority.
Stay away from a settlement mill.
We understand the hardship and loss that people suffer after a serious accident. Accident victims and families in East Tennessee and North Georgia rely on the experienced spinal injury attorneys at Dennis and King to help them in aftermath of difficult situations.
At Dennis and King, our Chattanooga personal injury lawyers represent many clients who have been injured in serious accidents. Besides a brain injury, one of the most serious injuries you can sustain is damage to the spine.
The spinal column is the highway of information between the brain and body, which means that these types of injuries are often among the most serious and damaging. If you or a loved one has suffered such an injury, you need top medical care and therapy. When you retain our firm, we will work tirelessly to help you recover the compensation you need and deserve.
Our Firm Has Recovered Millions for Our Clients
Tricia Dennis and Russell King have a long track record of victories since we began practicing law in the 1970s. Over the course of our careers, we have successfully recovered millions of dollars in a wide variety of verdicts and settlements. Our passion is giving personal service and standing up for the rights of the injured and bereaved in the Chattanooga area, and we take great pride in helping these people find justice.
What Are The Leading Causes of Spinal Cord Injuries?
According to the National Spinal Cord Injury Statistical Center at the University of Alabama at Birmingham, the types of accidents which cause most spinal cord injuries are:
38% of spinal cord injuries are caused by vehicular accidents
30% of spinal cord injuries are caused by falls
14% of spinal cord injuries are caused by violence, but mainly gunshot wounds
9% of spinal cord injuries are caused by sports/recreational activities
5% of spinal cord injuries are caused by medical/surgical accidents or malpractice
4% of spinal cord injuries are caused by other causes not listed above
Men are far more likely to suffer spinal cord injuries, with men making up 82% of these victims. This correlates to the higher proportion of men who suffer in car accidents, falls, and sports injuries. Every year, about 12,500 new spinal cord injuries occur. As of 2015, as many as 337,000 people in the United States are now dealing with the reality of spinal cord injuries. Of these injured individuals, about 52% are paraplegic, and 47% are quadriplegic.
Why Legal Advocacy For Spinal Cord Injuries Matters
Serious accidents can happen to anyone, but only about 52% of those affected by spinal cord injuries have health care coverage when the injury happens. The initial hospital expenses alone for a spinal cord injury are $140,000 – first-year costs reach almost $200,000 on average. For quadriplegics, that number is typically quadrupled. This high cost of care means that if you've been injured, you need an attorney who will fight tirelessly for your fair compensation.
If your injury was caused by another person's negligence, you deserve to know your legal rights. At Dennis and King, our team of legal professionals is passionate about taking on tough cases and winning when it counts most.
Our reputation for personal care and great results is unmatched.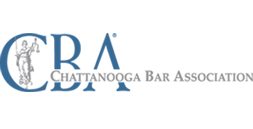 OUR SERVICES & REVIEWS
A personal approach to personal injury
"I would highly recommend Ms Dennis, she is very kind, and she listens to your concerns. And the staff is great also. My family and I can not thank her enough for her help during the lost of our love one. Thank you!"
TERESA BUCHANAN
"My experience with Dennis & king law was absolutely amazing she got me the money I need for my pain in suffering she was honest the entire way until time for me to settle. She checked on me to make sure I was doing fine… great outcome!!"
RAVEN DOLBERRY
"My experience with Dennis & King was overwhelmingly positive. I chose them when I was hurt in a car accident… I ended up getting a nice settlement in a matter of weeks…"
ZACHARY RUSSELL