GET PAID FAST!
What Are Damages in a Personal Injury Settlement?
If you've been injured you will want to know what damages the insurance company should include in your settlement.
There are usually two types of compensation you usually can receive for your car wreck claim or personal injury claim: general damages and special damages. Insurance companies also call general damages "non-economic" damages, and call special damages "economic".
"General damages" are damages that are hard to put an exact number on. These damages include pain and suffering, loss of the enjoyment of life, loss of companionship, disfigurement, and similar harm caused by the car accident or personal injury.
Special damages are easier to put a dollar figure on. These damages include compensation for medical treatments, lost wages, lost income opportunity, property damage and other economic damages the car accident or personal injury caused.
Should I get money for "pain and suffering" in my settlement?
If a Tennessee or Georgia car wreck injured you (or other type of personal injury), and you were not at fault — the insurance company should pay you something for your pain and the impact of the injury upon you daily life. In accidents with minor injuries from which you recover quickly, it may not be a huge amount. Injuries from your Tennessee or Georgia car wreck or other accident [serious, painful and/or long lasting], significantly increase the pain and suffering portion of your claim.
Does the settlement include my medical bills?
The insurance company will include your medical bills in the same lump-sum settlement that also includes all your other damages. The medical bills payment includes bills for treatment you or your doctors believe you will need in the future. However, this payment will be based upon your physicians' "guesstimate" of what your future needs may require. The insurance company is not like a health insurer—it will not wait and pay your future medical bills as you incur them.
There is one thing you need to know about the insurance company compensating you for accident related medical bills. Your health insurance provider may claim part of your settlement, if health insurance already paid some or all of the accident related medical bills, .Chattanooga car accident attorneys Dennis and King can negotiate with the health insurance company so they take less of your settlement.
Is there a minimum personal injury settlement amount?
No. There is no minimum or maximum amount when it comes to injury settlements. Every case has different strength and weaknesses and the severity of the injury.
The amount of a settlement in a personal injury case or Tennessee or Georgia car wreck case depends on many things, including:
The nature and extent of your injuries, including pain and suffering and the long-term impact of the injuries.
Whether you were or were not completely fault free for the accident.
The willingness of one side or the other to play "hard-ball" and let the case go to trial.
Can I reject a settlement offer?
Of course, while most injury cases settle before going to trial, that doesn't mean you have to settle. Unlike the big TV "settlement mills" Dennis and King never force you to take a settlement
There are many reasons to reject a settlement offer and take your case to trial including:
You and the insurance company are too far apart on who was at fault for the accident or the extent of your injuries.
Maybe you just want your "day in court".
However, you should always take a reasonable view toward a settlement offer and always have a well-thought out response. Always talk to a Chattanooga car wreck attorney or personal injury lawyer about your best course of action. You can always reach us at 423-892-5533 or office@dennisandking.com.
Most often, when you refuse a settlement offer, the insurance company will still try to negotiate with you up to a point. If you don't like the first offer you can make a counter demand on the insurance company. You should do this as a part of a carefully written and professional demand letter.
What is a demand letter?
A demand letter is your chance to tell your side of the story to the insurance company about your Georgia or Tennessee car wreck or personal injury case. How did the accident happen? What is your evidence the car wreck or accident was the insured's fault (police reports, witnesses, etc.)? How badly did the accident injure you?
What kind of medical treatment did you get and when? What kind, if any, of medical treatment will you need?
Detail is important in your demand letter. Remember, you are trying to show why a jury or a judge will think the insurance company's initial offer is too low. End your letter with a "demand" — the dollar amount you are willing to take to settle the case.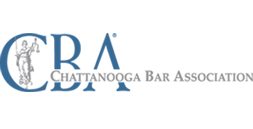 OUR SERVICES & REVIEWS
A Personal Approach for Accident Victims