WHAT WE DO
Personal Injury
Dennis and King Chattanooga personal injury attorneys have won millions of dollars for injured people across Tennessee and Georgia. If you have been injured in an accident because of someone else's negligence, we can help. We believe that every client deserves honest, compassionate legal counsel tailored to their unique needs. If you have recently suffered an injury in Chattanooga (or the surrounding regions) you deserve fair compensation from the responsible party.
In almost all personal injury claims, insurance companies will offer you significantly less than what you deserve. It's tempting to accept the first offer, especially if you are in a great deal of pain and unable to return to work. But if you've already taken a devalued settlement from the insurance company and your medical bills start to pile up, there's little legal recourse to ask for more. That's why it's crucial to involve a Chattanooga personal injury lawyer before you even file a claim.
With over 75 years of combined experience, the experienced attorneys at Dennis and King will negotiate with the insurance company on your behalf, working tirelessly to secure a more substantial settlement than likely without skilled legal representation. If the adjuster doesn't offer fair compensation, we can bring a lawsuit against the company. In other words, we will do the legwork so that you can focus on healing.
You Are Our Top Priority
Dennis and King are old-fashion, Chattanooga personal injury attorneys who limit the number of cases we take so we can give you the top-flight professional, personal service you deserve. Like lawyers used to do, before million-dollar ad budgets.
When you work with Dennis and King you work directly with our attorneys, Tricia Dennis and Russell King, to get the maximum compensation possible. Experience the Dennis and King difference.
We Will Get The Most Money For Your Suffering
We understand that if you recently suffered a personal injury or you lost a loved one in an accident, you want the best and quickest path to maximizing the amount of money you receive in compensation. Look at our settlement and verdicts. We have a history of doing just this.
You Don't Pay Unless We Win
We operate with a contingency fee arrangement which means you don't pay unless we get you a settlement for your personal injury.
You deserve:
Medical reimbursement
Payment for past and future income loss
Full compensation for pain and suffering
Peace of mind in knowing your financial interests are being protected
Work With Experienced Personal Injury Lawyers
Dennis and King are experienced Chattanooga personal injury attorneys who take a limited number of cases to ensure we can give you the high quality, professional that you deserve. We are not a big "settlement mill" that will merely process your case. We maintain a statewide reputation for the care we take with each of our clients. Experience the Dennis and King difference. Book your free strategy session today.
Experience, expertise, and exceptional dedication to the needs of every client are the cornerstone of our success. Since negligence causes so many accidents, it is imperative that anyone involved in an accident contact an experienced Chattanooga personal injury attorney. Please remember that it is vital to act swiftly after you've been injured. The sooner you involve a Chattanooga personal injury attorney, the better we will be able to preserve evidence, gather essential witnesses and address any other important factors.
Personal injuries can be the result of:
Personal injuries can be serious, such as a spinal or brain injury, resulting in long-term medical treatment and out-of-home placement for the victim.
We Are There For You
Just a few reasons you should hire the Chattanooga personal injury attorneys at Dennis and King:
Same day, evening and weekend appointments
Home and hospital visits for the severely injured
Never a fee until we receive a settlement for you
We will go to trial if a fair settlement is not obtained
Serving Georgia and Tennessee
We aren't a big TV "settlement mill" and can give your case all the personal care it deserves.
We have access to experts who can back up your claim.
We give you a team of people, providing critical insight for all cases.
We work on a contingency fee basis: No recovery, no legal fees.
We have over 75 years of collective legal and courtroom experience and aren't afraid to go to trial (unlike the "settlement mills").
We have the resources to go toe to toe with the insurance company and big corporations.
The Dennis and King Difference
You won't find other personal injury attorneys like us in Chattanooga. At Dennis and King, most of our cases settle within four months, possibly making us the fastest in the area without sacrificing value.
As our client, you control your case. We aim to help you make informed legal decisions about your case. To do this, we advise you on all the factors that impact your unique situation and give examples of jury verdicts from similar cases. But in the end, you decide whether to take a settlement or go to trial. If you want to tell your story, we will help you tell it.
Our intake process for new personal injury clients in a nutshell:
One of our legal assistants takes your call and listens to your story. He/she then relates your problem to one of our lawyers, who determines whether you have a case.
If you have a case, we schedule an initial interview within 12 to 24 hours of your call.
The initial interview usually lasts about 60 to 90 minutes. One of our Chattanooga lawyers will explain:
why it's crucial to get consistent medical treatment and physical therapy for your injury;
why you do not want to use Tennessee medical payment car insurance if you have it;
why you do want to use health insurance if you have it;
the importance of staying closely in touch with us;
how the settlement and settlement memo processes work; and
how quickly you can expect to receive payment.
Within 24 hours, we send a notice letter to the involved insurance companies. If they have not started reviewing the claim, we demand that they do so.
We'll be in touch at least four times in the first two weeks of our relationship. We want to make sure that your claim is going well, and follow up on your medical treatment progress.
Types of Damages You May Be Able To Recover
In a personal injury case, the word damages refers to losses suffered by the injury victim. These losses can be financial and easy to value, such as the cost of vehicle repair, or they can be intangible and challenging to calculate, such as emotional trauma. Generally speaking, damages are classified as economic or non-economic.
Economic Damages
If it's easy to place a dollar value on the loss suffered in a personal injury accident, that loss is likely to be considered economic. For example, if the auto body shop quotes you $5,000 to return your vehicle to its pre-accident state, that $5,000 is an economic damage. The most common economic damages arising from personal injury claims and lawsuits include:
Medical bills, current and future
Vehicle repair bills
Other types of property damage
Lost wages, current and future
Non-economic Damages
Non-economic damages, on the other hand, are usually harder to prove but can have an even more devastating impact on the victim's life. Emotional trauma, such as post-traumatic stress disorder (PTSD), is an example of a non-economic damage. PTSD may negatively impact the victim's ability to hold a job or even maintain healthy relationships for the rest of their life. But calculating the value of such a damage can be quite difficult. Common examples of non-economic damages include:
Emotional pain and suffering
Loss of compassion
Loss of consortium
Disability or disfigurement
At Dennis and King, our team of highly-skilled personal injury lawyers will thoroughly evaluate your case, determine fault, gather evidence, calculate damages, and negotiate for the maximum compensation available. We will ensure that your rights and best interests are protected throughout the entire process.
Why Hire A Chattanooga Personal Injury Attorney?
Although it is not required by law to have legal representation in a personal injury case, it is generally wise to do so. Unless your losses were extremely minimal and will be easily covered with a small insurance check, consulting with an injury attorney is always a good idea. Most offer free initial strategy sessions, so even if you don't end up hiring an attorney, the strategy session can prove beneficial and informative.
That being said, there are several instances in which you absolutely want to have legal counsel. If you've incurred significant medical bills and lost wages, due to your inability to work, it is critical to work with an injury lawyer. Hospitalization, surgeries, medications, doctor visits, and rehabilitation can add up to tens-of-thousands, and even hundreds-of-thousands of dollars. Big expenses like this are most common in serious auto accidents. If, in addition to all the medical bills you are unable to work for an extended period of time, the losses can be catastrophic.
Furthermore, if there is a dispute over who was at fault or the insurance company is refusing to pay, it is in your best interest to obtain legal representation. Insurers are notorious for doing everything possible to avoid paying claims, or to pay as little as possible. Having an attorney by your side who understands how the insurance companies think and knows the amount of compensation you deserve can make all the difference in the world.
Hiring a Chattanooga personal injury attorney from Dennis and King means you will have a top-flight Chattanooga personal injury lawyer in your corner who understands all of your rights under Tennessee or Georgia law.
Contact Dennis and King Immediately After an Accident
One of the most important steps that you can take in the wake of an accident is contacting an experienced Chattanooga personal injury attorney from the law firm of Dennis and King. If you or a loved one has been involved in any type of accident in Chattanooga or the surrounding area, call (423) 892-5533 for a free strategy session.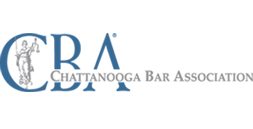 OUR SERVICES & REVIEWS
A personal approach to personal injury
"I would highly recommend Ms Dennis, she is very kind, and she listens to your concerns. And the staff is great also. My family and I can not thank her enough for her help during the lost of our love one. Thank you!"
TERESA BUCHANAN
"My experience with Dennis & king law was absolutely amazing she got me the money I need for my pain in suffering she was honest the entire way until time for me to settle. She checked on me to make sure I was doing fine… great outcome!!"
RAVEN DOLBERRY
"My experience with Dennis & King was overwhelmingly positive. I chose them when I was hurt in a car accident… I ended up getting a nice settlement in a matter of weeks…"
ZACHARY RUSSELL