YEARS OF
INJURY EXPERIENCE
$60-MILLION IN
SETTLEMENTS & VERDICTS
WHAT WE DO
Personal Injury
What is the Claims Process for a Chattanooga, TN Personal Injury?
Once you have hired an attorney from Dennis and King, the claims process will likely go as follows, taking into consideration the unique facts and circumstances of your case.
Your attorney will thoroughly investigate your accident, with the goal of definitively proving liability.
If more evidence is required, we will hire an investigator or accident reconstructionist.
Our attorneys will comprehensively evaluate your injuries, your medical costs, lost wages, potential future lost wages, and pain and suffering in order to accurately calculate your damages.
Once we have arrived at a number for your damages, we will submit a demand letter to the insurance company of the at-fault party or parties.
Negotiations will ensue between your attorney and the insurer.
If a fair settlement cannot be reached, a lawsuit against the at-fault party's insurance will be filed, and your case will be litigated.
A settlement will be reached, either through negotiations or litigation, and you should receive your check within about six weeks from the settlement date or verdict.
How to Choose the Best Chattanooga Injury Lawyer for Me
Choosing a Chattanooga accident and injury lawyer from Dennis and King can truly make a difference in the outcome of your accident. You may have asked for an attorney referral from a friend, family member, or co-worker, or perhaps you looked online to find a law firm that seemed like a good fit for you and your situation. The qualifications of your chosen attorney are important. At Dennis and King, we understand that there are many choices out there for a Chattanooga injury lawyer. We also believe strongly that once you have spoken to Tricia Dennis and Russell King, your choice will be clear. Choosing Dennis and King provides you with the following benefits:
You will work with your attorney, not a paralegal
Our experience is unparalleled—75 years of personal injury experience between us
We make sure we only take cases we believe in for people who need our assistance—in other words, we maintain a focused caseload
We provide every client with flexibility—if you are unable to come to us because of your injuries, we will meet with you at the hospital or your home. If normal business hours don't work for you, we will see you after hours or weekends. Our goal is to make you feel comfortable and safe, with confidence that we will work hard on your behalf.
We create highly tailored strategies for each and every client that factor in the facts and circumstances surrounding your accident.
While you will receive the personalized attention of a smaller law firm, we have the resources of a large firm, including investigators, expert witnesses, and highly experienced trial lawyers.
Our reputation is impeccable in the industry and our track record of success is impressive.
Dennis and King Chattanooga personal injury attorneys have won millions of dollars for injured people across Tennessee and Georgia. If you have been injured in an accident because of someone else's negligence, we can help. We believe that every client deserves honest, compassionate legal counsel tailored to their unique needs. If you have recently suffered an injury in Chattanooga (or the surrounding regions), you deserve fair compensation from the responsible party.
In almost all personal injury claims, insurance companies will offer you significantly less than what you deserve. It's tempting to accept the first offer, especially if you are in a great deal of pain and unable to return to work. But if you've already taken a devalued settlement from the insurance company and your medical bills start to pile up, there's little legal recourse to ask for more. That's why it's crucial to involve a Chattanooga personal injury lawyer before you even file a claim.
With over 75 years of combined experience, the experienced attorneys at Dennis and King will negotiate with the insurance company on your behalf, working tirelessly to secure a more substantial settlement than likely without skilled legal representation. If the adjuster doesn't offer fair compensation, we can bring a lawsuit against the company. In other words, we will do the legwork so that you can focus on healing.
You Are Our Top Priority
Dennis and King are old-fashion, Chattanooga personal injury attorneys who limit the number of cases we take so we can give you the top-flight professional, personal service you deserve. Like lawyers used to do, before million-dollar ad budgets.
When you work with Dennis and King you work directly with our attorneys, Tricia Dennis and Russell King, to get the maximum compensation possible. Experience the Dennis and King difference.
We Will Get The Most Money For Your Suffering
We understand that if you recently suffered a personal injury or you lost a loved one in an accident, you want the best and quickest path to maximizing the amount of money you receive in compensation. Look at our settlement and verdicts. We have a history of doing just this.
You Don't Pay Unless We Win
We operate with a contingency fee arrangement which means you don't pay unless we get you a settlement for your personal injury.
You deserve:
Medical reimbursement
Payment for past and future income loss
Full compensation for pain and suffering
Peace of mind in knowing your financial interests are being protected
Work With Experienced Personal Injury Lawyers
Dennis and King are experienced Chattanooga personal injury attorneys who take a limited number of cases to ensure we can give you the high quality, professional that you deserve. We are not a big "settlement mill" that will merely process your case. We maintain a statewide reputation for the care we take with each of our clients. Experience the Dennis and King difference. Book your free strategy session today.
Experience, expertise, and exceptional dedication to the needs of every client are the cornerstone of our success. Since negligence causes so many accidents, it is imperative that anyone involved in an accident contact our team of experienced Chattanooga personal injury attorneys. Please remember that it is vital to act swiftly after you've been injured. The sooner you involve one of our Chattanooga personal injury attorneys, the better we will be able to preserve evidence, gather essential witnesses and address any other important factors.
Personal injuries can be the result of:
What Type of Personal Injuries Do the Chattanooga Injury Lawyers from Dennis and King Handle?
A personal injury occurs when a person is injured as the result of the negligence of another person or entity. There are many different types of personal injuries, although automobile accidents are definitely the most common type of personal injury claims. Dennis and King Law handle the following types of personal injuries:
Automobile accidents—According to the Independent Herald, as of 2023, Tennessee is one of the most dangerous states in America for traffic accidents. Tennessee is tied with Louisiana for the seventh-deadliest state in the nation, with 18 traffic deaths per 100,000 people. Unfortunately, automobile accidents are common, and auto accident claims are the most common type of personal injury claim.
ATV accidents—According to the American Academy of Pediatrics, almost 40 percent of all ATV-related injuries occur to those younger than the age of 16. Helmets are not often worn on ATVs, and most people who ride ATVs have no training at all. If you have been injured in an ATV accident, the lawyers at Dennis and King are ready to help you obtain a full and fair settlement.
Motorcycle accidents—According to WATE News, Tennessee has seen a rise in fatal motorcycle crashes in 2023, with 64 fatal motorcycle crashes to date—up from 50 for the same time period in 2022. Because motorcyclists have virtually no protection in the event of a crash, they are likely to suffer serious, even catastrophic injuries. Motorcyclists may also face jurors who stereotype them as hard-living or reckless.
Truck accidents can leave those involved with catastrophic injuries and a lifetime of medical interventions. A person who survives a truck accident may never be able to return to their job or to the life they had prior to the accident. Spinal cord injuries and traumatic brain injuries are common among those who have been in a truck accident.
Drunk driving cases can be difficult as there may also be a criminal case involved if criminal charges were filed against the drunk driver who hit you. Unfortunately, many drunk drivers have prior DUI charges so the driver who hit you may have been driving without insurance. This could mean that you will be forced to file against your own insurance company if you carry uninsured motorist coverage.
Slip-and-fall accidents can cause serious injuries, particularly when you hit your head when you fall. Slip-and-fall accidents usually occur when a spill has not been cleaned up, or there is a danger or hazard that customers have not been warned about. Uneven walking surfaces, electrical cords stretched across walkways, poorly maintained or poorly lit stairwells, and potholes in parking lots are all causes of slip-and-fall accidents.
Nursing home abuse is heartbreaking and when it happens to a loved one, you may feel helpless and hopeless. Getting solid legal assistance from a Dennis and King attorney can help you get justice for your loved one.
Premises liability claims include slip-and-fall accidents. Property owners have a duty to keep their property safe, or if they are aware of a hazard, they have a duty to properly warn visitors.
Bicycle accidents—According to NSC, the number of preventable deaths from bicycle incidents increased 44 percent between 2010 to 2020 while the number of nonfatal bicycle accident injuries declined 39 percent in the same time period. Bicycle-related deaths peak in the warmer months, beginning in May, remaining high through October.
Pedestrian accidents also often result in very serious, even fatal injuries. A pedestrian hit by a vehicle has absolutely no protection, therefore, is likely to be gravely injured. Having an experienced Dennis and King Chattanooga personal injury lawyer by your side can help you through this difficult time.
Dog bites—In the state of Tennessee, the statute for dog bites involves a mix of strict liability and the "one-bite" rule. Strict liability means the owner of the dog can be held responsible even if he or she was unaware that the dog might bite. The "one-bite" rule says the owner must have had specific knowledge that the dog might bite because the dog had previously bitten someone. What this means in Tennessee is that the circumstances of your dog attack or dog bite will play a major role in determining how your claim proceeds.
Personal injuries can be serious, such as a spinal or brain injury, resulting in long-term medical treatment and out-of-home placement for the victim.
We Are There For You
Just a few reasons you should hire the Chattanooga personal injury attorneys at Dennis and King:
Same day, evening and weekend appointments
Home and hospital visits for the severely injured
Never a fee until we receive a settlement for you
We will go to trial if a fair settlement is not obtained
Serving Georgia and Tennessee
We aren't a big TV "settlement mill" and can give your case all the personal care it deserves.
We have access to experts who can back up your claim.
We give you a team of people, providing critical insight for all cases.
We work on a contingency fee basis: No recovery, no legal fees.
We have over 75 years of collective legal and courtroom experience and aren't afraid to go to trial (unlike the "settlement mills").
We have the resources to go toe to toe with the insurance company and big corporations.
The Dennis and King Difference
You won't find other personal injury attorneys like us in Chattanooga. At Dennis and King, most of our cases settle within four months, possibly making us the fastest in the area without sacrificing value.
As our client, you control your case. We aim to help you make informed legal decisions about your case. To do this, we advise you on all the factors that impact your unique situation and give examples of jury verdicts from similar cases. But in the end, you decide whether to take a settlement or go to trial. If you want to tell your story, we will help you tell it.
Our intake process for new personal injury clients in a nutshell:
One of our legal assistants takes your call and listens to your story. He/she then relates your problem to one of our lawyers, who determines whether you have a case.
If you have a case, we schedule an initial interview within 12 to 24 hours of your call.
The initial interview usually lasts about 60 to 90 minutes. One of Chattanooga personal injury attorneys will explain:
why it's crucial to get consistent medical treatment and physical therapy for your injury;
why you do not want to use Tennessee medical payment car insurance if you have it;
why you do want to use health insurance if you have it;
the importance of staying closely in touch with us;
how the settlement and settlement memo processes work; and
how quickly you can expect to receive payment.
Within 24 hours, we send a notice letter to the involved insurance companies. If they have not started reviewing the claim, we demand that they do so.
We'll be in touch at least four times in the first two weeks of our relationship. We want to make sure that your claim is going well, and follow up on your medical treatment progress.
Case Illustration of Chattanooga Car Accident Injury Claim
Juliet is leaving Chattanooga on her way to see her grandmother in Nashville. As Juliet heads down I-24 early in the morning (to avoid morning rush traffic), she is surprised to see another car pass her driving significantly over the speed limit. Without warning, the car veers into another lane, hitting another car. Both cars are spinning out of control on the interstate, and Juliet is unable to avoid hitting the second car. Juliet and the second driver pull off the interstate to assess the damage, realizing that the initial driver that caused the accident is nowhere in sight. Juliet believes she has a broken rib and possibly other internal injuries, and the other driver seems to be largely unhurt.
The police are called, a report is made, and Juliet and the other driver give the best description they can of the other driver that caused the accident. Juliet is unsure whether she should file an insurance claim against the driver she actually hit or wait for the police to find the driver who caused the accident. After receiving medical treatment, Juliet calls Dennis and King Law and sets up a meeting to discuss her situation. Juliet feels a sense of relief following her meeting. She can immediately tell that the law firm is one with integrity and that the attorneys can be trusted with her claim and her future. Attorneys Tricia Dennis and Russell King will fight for Juliet to ensure the right person is held accountable and that she receives a settlement that fully covers her injuries and lost wages.
What Are the Laws Governing Chattanooga Personal Injuries
The wrongful death statute of Tennessee (TENN.CODE ANN. §20-5-106-113) allows a surviving spouse, child, next of kin, or personal representative to file a wrongful death claim on behalf of the decedent when the death is the result of a wrongful act. Those injured by the negligence of another person must be cognizant of the statutes of limitations.
These statutes offer a window of time in which a personal injury claim or wrongful death claim must be brought and differ from state to state. In the state of Tennessee, there is a one-year statute of limitations for most personal injury actions. This means you must file your claim or lawsuit within one year of the date of your accident. A wrongful death action must also be brought within one year from the time of the death.
Types of Damages You May Be Able To Recover
In a personal injury case, the word damages refers to losses suffered by the injury victim. These losses can be financial and easy to value, such as the cost of vehicle repair, or they can be intangible and challenging to calculate, such as emotional trauma. Generally speaking, damages are classified as economic or non-economic.
Economic Damages
If it's easy to place a dollar value on the loss suffered in a personal injury accident, that loss is likely to be considered economic. For example, if the auto body shop quotes you $5,000 to return your vehicle to its pre-accident state, that $5,000 is an economic damage. The most common economic damages arising from personal injury claims and lawsuits include:
Medical bills, current and future
Vehicle repair bills
Other types of property damage
Lost wages, current and future
Non-economic Damages
Non-economic damages, on the other hand, are usually harder to prove but can have an even more devastating impact on the victim's life. Emotional trauma, such as post-traumatic stress disorder (PTSD), is an example of a non-economic damage. PTSD may negatively impact the victim's ability to hold a job or even maintain healthy relationships for the rest of their life. But calculating the value of such a damage can be quite difficult. Common examples of non-economic damages include:
Emotional pain and suffering
Loss of compassion
Loss of consortium
Disability or disfigurement
At Dennis and King, our team of highly-skilled personal injury lawyers will thoroughly evaluate your case, determine fault, gather evidence, calculate damages, and negotiate for the maximum compensation available. We will ensure that your rights and best interests are protected throughout the entire process.
Why Hire A Chattanooga Personal Injury Attorney?
Although it is not required by law to have legal representation in a personal injury case, it is generally wise to do so. Unless your losses were extremely minimal and will be easily covered with a small insurance check, consulting with an injury attorney is always a good idea. Most offer free initial strategy sessions, so even if you don't end up hiring an attorney, the strategy session can prove beneficial and informative.
That being said, there are several instances in which you absolutely want to have legal counsel. If you've incurred significant medical bills and lost wages, due to your inability to work, it is critical to work with an injury lawyer. Hospitalization, surgeries, medications, doctor visits, and rehabilitation can add up to tens-of-thousands, and even hundreds-of-thousands of dollars. Big expenses like this are most common in serious auto accidents. If, in addition to all the medical bills you are unable to work for an extended period of time, the losses can be catastrophic.
Furthermore, if there is a dispute over who was at fault or the insurance company is refusing to pay, it is in your best interest to obtain legal representation. Insurers are notorious for doing everything possible to avoid paying claims, or to pay as little as possible. Having an attorney by your side who understands how the insurance companies think and knows the amount of compensation you deserve can make all the difference in the world.
Hiring a Chattanooga personal injury attorney from Dennis and King means you will have a top-flight Chattanooga personal injury lawyer in your corner who understands all of your rights under Tennessee or Georgia law.
Contact Dennis and King Immediately After an Accident
One of the most important steps that you can take in the wake of an accident is contacting an experienced Chattanooga personal injury attorney from the law firm of Dennis and King. If you or a loved one has been involved in any type of accident in Chattanooga or the surrounding area, call (423) 892-5533 for a free strategy session.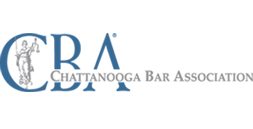 OUR SERVICES & REVIEWS
A Personal Approach for Accident Victims