YEARS OF
INJURY EXPERIENCE
$60-MILLION IN
SETTLEMENTS & VERDICTS
WHAT WE DO
Truck Accident Lawyers Chattanooga
Truck accidents in the United States are on the rise. Recent statistics show that almost 150,000 people are injured in truck accidents each year, and 6,000 people are killed. The regional area of Georgia and Tennessee is a crossroads and a center for car manufacturing, river traffic, and other industries. Large trucks, semi-trucks, 18-wheelers, and other commercial vehicles are constantly on the road. This has a downside as frequent truck accidents occur on I-75, I-24, I-59, Highway 153, U.S. 27, Amnicola Highway, Corridor J, and other roadways. If you or a loved one has been injured in a Georgia or Tennessee truck accident, you may be eligible for substantial compensation.
If you have been in a trucking accident, you most likely have many questions about your claim and the legal battle ahead. What can a Chattanooga truck accident lawyer do for you? What unique facts might affect your case? What is the value of your case? Dennis and King is prepared to help answer these questions and take on your case. Dennis and King are Georgia and Tennessee truck accident lawyers with over 75 years of combined experience, winning million-dollar settlements and verdicts for their personal injury clients. Contact us today for a free legal consultation.
Top Notch Legal Services Offered at Dennis and King
At Dennis and King, our Chattanooga law firm provides legal services for a wide variety of trucking accidents, including:
Accidents involving tractor-trailers
Semi truck collisions
Accidents with large commercial vehicles
Accidents involving the transportation of hazardous material
Large truck accidents
Improperly loaded trucks
Accidents that cause catastrophic injuries, including brain injuries
Wrongful death
Dennis and King also represent other accident cases, including claims with injuries from car accidents or motorcycle accidents. We have helped thousands of injured Tennessee and Georgia victims get the proper medical treatment, surgeries, and financial compensation after an accident. Many of our trucking accident clients credit us with helping them reduce their pain because we made the trucking company's insurance pay for their medical treatment. To schedule a free evaluation of your case, call our legal team at: (423) 556-9467.
How to Receive Financial Compensation under Truck Accident Law
Many truck accidents result from driver negligence, such as excessive speed, not stopping at a red light, texting while driving, improperly changing lanes, failure to signal, etc. If you were injured due to driver negligence, then you can file a claim to seek compensation for your damages. Laws that relate to driving vehicles on the roads and highways can be found here for Georgia and here for Tennessee. When a trucking accident occurs, the rule of Georgia and Tennessee law helps determine the liability of the driver responsible for causing the accident. The law holds an "at-fault" driver financially responsible for any monetary damages that result from their negligence.
A person injured in a truck accident can file a claim against the party at fault through the liable party's insurance company or by filing a legal claim in civil court. If you were involved in an accident with a truck and want to receive the maximum amount for your damages, it is strongly recommended that you contact a Chattanooga truck accident attorney as soon as possible.
How We Investigate Truck Accident Claims
At Dennis and King, we immediately begin our investigation of your truck accident injury case by visiting the scene of the accident and gathering and preserving evidence. A truck accident is different from a motor vehicle accident in that your Chattanooga truck accident lawyer must gather valuable information from a broad range of sources to prove negligence.
Our full investigation involves gathering evidence from all available sources, including:
Global position systems, or "GPS"
Drivers' log sheets
Black boxes, also known as an "electronic control module" (ECM) or "event data recorder" (EDR), which are installed on many 18-wheelers and other commercial vehicles
Truck maintenance records and history
National databases regarding out-of-state organizations
Police reports
If a Georgia or Tennessee big truck accident injured you, you have to act quickly to preserve evidence and begin your investigation. Fortunately, the Georgia and Tennessee accident lawyers at Dennis and King have years of experience and are prepared to fight for your case. We have secured millions of dollars in settlements and verdicts for our clients. Let us help you!
There are five things to consider as you look for a Chattanooga truck accident lawyer:
1. Experience – experience is a key indicator of an attorney's knowledge in their area of practice, but you should look beyond the amount of years an attorney has been in practice. When evaluating experience, look for attorneys who focus on the area of law under which your case falls, the types of cases they handle and how they have resolved them. Tricia Dennis and Russell King have many decades of experience in both successfully settling personal injury cases through settlement negotiations and obtaining winning verdicts in trial. Our wide experience means we have the ability to use both the tools of settlement and, if necessary, the tools of the courtroom to maximize the value of your Tennessee or Georgia truck accident case.
2. Truck Accident Experience – Experience is not created equally. Just because an attorney has years of legal experience does not mean they have the right kind of experience for your truck accident case. Truck accident cases are very complex. They usually involve serious injuries, numerous state and federal regulations, and many potential causes. Trucking companies and their insurance companies are large and powerful corporations that have huge resources to go to war against your claim. They fight to pay as little as possible, if anything at all. By working with proven Georgia and Tennessee truck accident attorneys at Dennis and King, you benefit from working with attorneys who have hands-on experience maximizing the value of your truck accident case.
3. Resources – Truck accident cases are expensive. Trucking companies and their insurance companies are willing to spend thousands of dollars to defend themselves. So, you must choose an attorney or law firm that has the resources to conduct thorough investigations, hire and work with medical and expert witnesses like engineers, and take a case to trial if necessary. Our firm has achieved successful results for clients throughout the years in part because we have the resources to level the playing field with powerful trucking and insurance companies that place profits over people.
4. Reputation – How former clients, other attorneys and local communities regard an attorney and their firm is important. Always look at law firm's ratings and client testimonials. ALWAYS MAKE SURE YOU ARE NOT HIRING A TV SETTLEMENT MILL THAT WILL SIMPLY "PROCESS" YOUR CLAIM. Dennis and King are Chattanooga car and truck accident lawyers who have been practicing for a combined 75 years in this community. We understand the court systems of both Tennessee and Georgia. We probably even know the doctors treating you. We have conducted enough trials, we understand the jury hearing your case.
5. Record of success – Although all personal injury cases are different and result do not guarantee success in your case, an attorney's record of success offers evidence of their ability to successfully handle and resolve cases. At Dennis and King, we have recovered millions of dollars in verdicts and settlements for our clients, including those harmed in truck accidents. As you can see from our testimonials, our clients trust us and are satisfied with the personal service we give each client.
When you consider the factors needed to succeed in your Georgia or Tennessee truck accident case, it becomes clear that Dennis and King has the experience, resources, and determination to help truck accident victims and their loved ones navigate their legal journeys and pursue the maximum compensation possible.
Our firm offers a free initial strategy session to all prospective clients, where you can discuss your case with Russell King or Tricia Dennis. You have nothing to lose by calling our office at (423) 556-9467 or booking a free strategy session.
Get Paid Fast for Your Truck Accident Injury
You have bills that need to be paid. You are in pain. You may have lost time at work due to the injury. At Dennis and King, we understand the financial concerns that come with a truck accident. Whether you are in Tennessee or Georgia, you are legally entitled to be compensated for your medical bills and any salary or lost wages that might have occurred due to your injury. That is why we work with your insurance company to get you a settlement for your injuries fast. If negotiations are producing a fair settlement, then we will try your case in court in order for you to get the compensation that you deserve. If you've been injured we can get you the money that you deserve.
Get Necessary Medical Treatment After a Truck Accident
If you have suffered injuries from a truck accident, you will need medical treatment from a licensed physician. At Dennis and King, we connect our clients to our network of specialists to get you back on the road to recovery. While our job is to provide legal assistance, we also care about our client's well-being and will help them get the medical help they need.
Additionally, you will also need to provide credible medical evidence if you want to obtain compensation. Whether negotiating with liable insurance companies, putting together workers compensation claims, or filing a lawsuit, an injured victim must provide medical records and proof that their injury was caused by the accident. Receipts from medical expenses are also helpful in determining how much compensation is fair. As such, if you have been in a truck accident, the attorneys at Dennis and King highly recommend contacting a doctor immediately.
Experience the Dennis and King Difference!
Dennis and King are experienced Chattanooga truck accident lawyers who take a limited number of cases to ensure we can give our clients the high-quality, professional care they deserve. If you work with us, we will be committed to providing the best legal representation.
Dennis and King is not a "settlement mill" that will merely process your case. Our focus is on you. Unlike other firms, you will never be passed off to a paralegal or legal assistant at Dennis and King. You will always be working directly with a real and experienced attorney. We maintain a statewide reputation for the care we take with each of our clients. Experience the Dennis and King difference. Book your free strategy session today!
Contact Dennis and King today to schedule a free strategy session on how to pursue your claim. During your complimentary strategy session with one of our established attorneys, we will assist you in creating a legal strategy on how to best pursue your claim, whether it be the result of an auto accident claim, 18-wheeler injury, or another kind of personal injury case. The sooner you learn about your legal rights, the better you will be able to recover all the benefits you are entitled to.
There are 5 points to your free claim strategy session:
First, we will listen to your story. You will have a chance to tell everything to someone who wants to hear what happened to you.
Based on the information you provide, we will give you our best advice on both what claims you have and the next steps you should consider to go forward with your claim.
If you claim is something that we think we can help you with, we will explain the services that we can provide for you, and what the next steps are that we should take. We will start working immediately.
If your matter is something that we do not think we can help you with, then we will attempt to put you in contact with another lawyer that might be able to help you.
Either way, what should happen is we will put to rest some of the unknowns that you may be experiencing. We will start to shed light on what you can expect and how to best pursue the benefits you deserve.
Contact Dennis and King Today for Your Truck Accident Case
Tricia Dennis and Russell King have been helping injured people make good decisions about their case for more than 75 years combined. Their practice covers both Tennessee and Georgia. Contact Dennis and King if you want to obtain compensation for the damages you have suffered.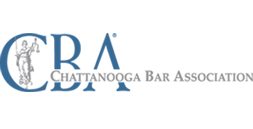 OUR SERVICES & REVIEWS
A personal approach to personal injury
"I would highly recommend Ms Dennis, she is very kind, and she listens to your concerns. And the staff is great also. My family and I can not thank her enough for her help during the lost of our love one. Thank you!"
TERESA BUCHANAN
"My experience with Dennis & king law was absolutely amazing she got me the money I need for my pain in suffering she was honest the entire way until time for me to settle. She checked on me to make sure I was doing fine… great outcome!!"
RAVEN DOLBERRY
"My experience with Dennis & King was overwhelmingly positive. I chose them when I was hurt in a car accident… I ended up getting a nice settlement in a matter of weeks…"
ZACHARY RUSSELL