GET PAID FAST!
How Much Will You Get Paid For Your Injury Claim?
Almost the first thing our car wreck clients want to know is, "How much is my case worth?"
Besides asking, "Who is the right Tennessee or Georgia injury lawyer for my case", asking, "How much is my case worth" is an important question. After all, the point of making an injury claim is to get as much money as possible for all of your pain and aggravation.
Keep in mind that Dennis and King solely focuses on maximizing the value of your Georgia or Tennessee injury claim. Remember, if you hire us our job is to get you as much money as possible for you at settlement or trial. So we always fight to get more for our clients than do the big TV "settlement mills."
The biggest determiner of the value of your car wreck injury case is the injuries you suffered.
Besides your injuries, Dennis and King consider many factors when we put a value on your car wreck injury case. Here are the most important:
Medical expenses
Monetary value of your property damage
Lost earnings
Loss of earning potential for the future
Estimated future medical expenses
Pain and suffering
Economic damages
Compensatory damages
Punitive damages
Comparative negligence – In Tennessee and Georgia, the amount of your fault can reduce your award. If your fault is greater than 50%, you cannot win any damages.
It is important to remember, however, that each personal injury or car wreck injury claim is unique. There is no one standard rule to apply to calculate the compensation an insurance company or jury my give you. That is why it is always best to take advantage of our free strategy session policy. You can call us directly to talk to either Russell King or Tricia Dennis for a more accurate idea of the compensation you could recover from your claim.
The Value Factors
Here are a few points Dennis and King takes into account to determine the value any personal injury or car wreck case.
Severity of the Injuries
The value of your case depends upon the amount of suffering, damages and life-alterations your condition has caused you. For instance, we consider whether a serious injury might require long-term medical treatment, which can be expensive and may require several future hospital visits.
We consider how your injury affects your daily life. Even minor adjustments you have made to your day-to-day activities, career and personal life can increase the value of your case.
A more severe injury will bring you a higher amount of compensation. If you suffered a serious condition or catastrophic injury, such as a spinal cord injury or a traumatic brain injury, you will likely require more compensation than for a broken leg or arm.
Severity of the Damage
Claims for severe car accidents often have higher damage amounts because they cause more property damage than other claims like a slip and fall injury.
For example, a car accident that results in a serious injury and $10,000 in property damage often receives more attention from insurance companies than a claim that resulted in $800 worth of damage.
Who Is at Fault?
The most important thing in a personal injury claim is identifying who caused your injury.
For instance, if you played a part in causing your own injury, it may affect the compensation your claim entitles. Tennessee and Georgia follows the rule of comparative negligence. This means if you are partly at fault, an insurance company or a jury will reduce your compensation according to the amount of your fault.
Here is how it works. If you filed a $10,000 claim for a car accident, but a jury finds that you were 30 percent responsible because you were speeding, the jury will also reduce your award to $7,000.
If a jury finds that your level of fault in causing your injury is greater than the opposing party, you will get no compensation.
Prior Injuries
An insurance company often will request that you provide it with your prior medical records. Insurance companies love to use prior injuries to devalue your personal injury or car wreck injury claim. Before you sign anything allowing an insurance company to get your medical records, especially your prior medical records, you should always first consult with an experienced Tennessee or Georgia personal injury or Chattanooga car wreck injury lawyer.
If the insurance company thinks that your injury was pre-existing or happened before the accident, it will likely lower the value of your claim or deny it entirely. To maximize the value of your claim, you need your Chattanooga car wreck lawyer to show clearly that the accident caused your injury.
Don't worry though if you previously injured the same body part you injured in the accident. Skilled Chattanooga personal injury lawyers like Dennis and King know how to show an insurance company how the accident aggravated the old injury. So, with experienced representation, you should be able to obtain compensation.
Prior Claims
You may not realize it, but every insurance claim you make is recorded in a database for all insurance companies to use against you.
An insurance company may use this information to downplay the seriousness of your most recent claim and attack your credibility.
This may affect the value of your claim because an insurance company can use this information against you in front of a court and jury. This is why it is always important to consult experienced personal injury lawyers like Dennis and King for your accident claim.
Reliable Legal Help for Filing a Claim
If you need help assessing your claim, consult with the experienced Chattanooga personal injury attorneys Dennis and King.
At Dennis and King, we will provide you with an accurate estimate of your car wreck or personal injury damages and determine the strength of your case.
With combined experience of over 75 years, and we have seen just about every dirty trick insurance companies use to devalue your claim and attack your credibility.
Over the years, thousands of clients have leaned on Tricia Dennis or Russell King to maximize the value of their claim.
Our initial strategy session is always free and we only work on a contingency fee basis, which means you only have to pay us if we recover damages for your claim.
Should I Trust One Of Those Settlement Calculators I Find On Line?
You can get a ballpark idea of the value of your car wreck claim or other personal injury by plugging in a few key numbers into a damage calculator.
To get the best estimate from any damages formula, you need to have an idea of your damages.
Get all your claim-related documents together. This includes medical bills; pay stubs, records of time missed at work, property damage estimates, and anything else that a jury might find proves your loss. These items will give you an idea of the damages you suffered from your car, truck or motorcycle wreck.
What about compensation for pain and suffering, emotional distress and other damages? Some insurance companies use multipliers to calculate these "general damages".
That means multiplying your medical bills by a number between 1.5 and 5. This number will be higher or lower based on things like the seriousness of your injuries, whether you will completely recover, whether you contributed any fault, and the impact of the injures on your day-to-day life.
Remember, the settlement of any injury claim usually turns on far too many variables — including the skill of the person negotiating for your settlement to rely completely on numbers crunched on a website.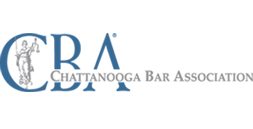 OUR SERVICES & REVIEWS
A personal approach to personal injury
"I would highly recommend Ms Dennis, she is very kind, and she listens to your concerns. And the staff is great also. My family and I can not thank her enough for her help during the lost of our love one. Thank you!"
TERESA BUCHANAN
"My experience with Dennis & king law was absolutely amazing she got me the money I need for my pain in suffering she was honest the entire way until time for me to settle. She checked on me to make sure I was doing fine… great outcome!!"
RAVEN DOLBERRY
"My experience with Dennis & King was overwhelmingly positive. I chose them when I was hurt in a car accident… I ended up getting a nice settlement in a matter of weeks…"
ZACHARY RUSSELL