YEARS OF
INJURY EXPERIENCE
$60-MILLION IN
SETTLEMENTS & VERDICTS
WHAT WE DO
Catastrophic Injury Attorneys Chattanooga
At Dennis and King, Our experience, resources, and professional contacts are able to evaluate a case and hire the necessary experts to develop and prepare many types of catastrophic injury cases. If you or a loved one have recently suffered a catastrophic injury:
Do not rely on insurance companies.
You are our top priority.
Stay away from a settlement mill.
We understand the hardship and loss that people suffer after a catastrophic injury. Accident victims and families in East Tennessee and North Georgia rely on the experienced catastrophic injury attorneys at Dennis and King to help them in the aftermath of difficult situations.
At Dennis and King, our experience, resources, and professional contacts are able to evaluate a case and hire the necessary experts to develop and prepare many types of catastrophic injury cases. Contact us today to learn more about how we can help start your catastrophic injury claim.
What is a Catastrophic Injury?
Catastrophic injuries occur because of serious accidents or trauma and are life-changing injuries. Catastrophic injuries are distinctive in that most are permanent and prevent the victim from returning to work or the normal activities they engaged in before the accident. The consequences of a catastrophic injury are far-reaching.
Many people will be in severe pain and will have a decreased quality of life. Due to the severity of the impact, victims of catastrophic injuries often need extensive medical care, including surgeries and rehabilitation. Family members and loved ones will also be directly impacted by the injury's emotional damage. As such, it is absolutely critical that justice is done and maximum compensation is awarded to victims.
In general, catastrophic injuries are defined as those that can lead to severe or permanent disability. They often occur in a person's neck, back, spine, head, or brain. These serious injuries could be prevented when people do not let their negligent actions cause substantial injuries to others. From auto accidents to improper warnings on construction sites to the indifferent or intentional wrongdoings of property owners, you may be able to seek compensation for your injuries.
Common Causes of Catastrophic Injury
Many personal injury accidents can cause serious injury. Catastrophic injury may result from any of the following:
Truck accident
Drunk driving incident
Premises liability
Medical malpractice
Nursing home abuse
Workplace accidents
Slip and fall incidents
Dog bites
If you or a family member has been seriously injured in an accident, then it is time to hold the responsible parties accountable. Dennis and King have been helping catastrophic injury victims for decades. Furthermore, if you have lost a loved one due to wrongful death, then we can file a wrongful death lawsuit on your behalf. Our Chattanooga personal injury attorneys are dedicated to representing your family to help you get the compensation that you deserve when you are grieving.
Examples of Catastrophic Injuries
Catastrophic injuries can happen in many different ways, but all are serious and long-term. Common examples of catastrophic injuries that happen to our personal injury clients include:
Head injuries, including Traumatic Brain Injury
Neck injury
Spinal cord injury
Back injury
Nerve damage
Paralysis
Neurological disorders or damage
Amputation
Disfigurement
Loss of hearing
Loss of sight
Severe organ damage
Severe burns
Mesothelioma or other occupational illnesses
Many catastrophic injuries are permanent, but treatment can provide relief. While nothing can take back time and prevent the accident from occuring, there are ways to treat the injury to help you move forward.
How to Recover Compensation for a Catastrophic Injury
It is only fair for a catastrophic injury victim to be compensated for their suffering. But how does one obtain compensation? There are several ways, including:
Negotiating a settlement with the insurance company
Collecting worker's compensation, if you are suffering from any workplace injuries or illnesses
Filing a personal injury lawsuit in court. Personal injury lawsuits are civil cases where you must prove that someone else's negligence caused your injury. While most personal injury cases are settled between the parties, others may go to trial.
Contact Dennis and King today if you have any questions about how to receive compensation for your accident. We offer a free consultation to discuss the legal strategy to receive the help that you need.
Do You Need A Personal Injury Lawyer?
Do you need to hire a personal injury lawyer? Is it really that important? Yes, a Chattanooga personal injury attorney can greatly help you obtain maximum compensation! While you can file your claim alone, there is no doubt that an experienced personal injury attorney will better help your case.
Dennis and King is an experienced personal injury law firm serving injured individuals in Tennessee and Georgia. We offer premier legal assistance for our clients so they can concentrate on their recovery.
Dennis and King- Different from the Rest of Firms
Dennis and King is a personal injury law firm that is different from the rest. Our firm is unique in its dedication. For instance, many other law firms place no limit on their attorney's caseloads. What ends up happening is that their attorneys have too many personal injury cases they are working on at once. Thus, many tasks end up being delegated to legal assistants, paralegals, or legal team interns/ law students. Injured victims often feel like they are not getting the right amount of attention that their case deserves.
At Dennis and King, we limit our caseload to ensure we can stay attuned to our clients' needs and the ever-changing legal climate. Your case will always be in the hands of an experienced personal injury lawyer. We offer an individualized approach for each client with personalized attention to their unique set of circumstances. We handle your case- we do not "process" your case. Additionally, our network of doctors brings significant insight into the severity of catastrophic injuries and the costs of treatment options, which allows us to maximize your compensation.
The Chattanooga catastrophic injury attorneys at Dennis and King have a reputation for experienced representation and personal attention. Let us help you seek compensation when you need it most. Call us today to schedule a free consultation and learn how we can help you!
Dennis and King – Experienced Personal Injury Lawyers
If you've been seriously injured in Tennessee or Georgia and are suffering from a catastrophic injury, Dennis and King can help. Our personal injury law firm is available to provide legal guidance and representation as you seek damages.
Our firm offers a free initial strategy session to all prospective clients, where they can discuss their case directly with an attorney. Please call us today at 423) 556-9467 or book a free strategy session online. After an initial consultation, Russell King or Tricia Dennis can begin working on your case right away.
Frequently Asked Questions
Here are some of our most frequently asked questions in regards to personal injuries. For more information, check out our free legal guides and newsletters.
Get Paid Fast for your Catastrophic Injury!
You have bills that need to be paid. You are in pain. You may have lost time at work due to the injury. At Dennis and King, we understand the financial concerns of a catastrophic injury. Whether you are in Tennessee or Georgia, you are legally entitled to be compensated for your medical bills and lost wages. That is why we work with your insurance company to get you a settlement for your injuries fast. If negotiations don't result in a fair settlement, then we will try your case in court for you to get the compensation that you deserve. If you've been injured, we can get you the money you deserve.
Medical Treatment
If you have suffered injuries, you will need medical treatment from a licensed physician. At Dennis and King, we connect our clients to our network of specialists to get them back on the road to recovery. While we are a law firm, we also care about our client's well-being and will help them get the medical care they need.
You will also need to provide credible medical evidence if you want to obtain compensation successfully. Whether negotiating with insurance companies, putting together worker's compensation claims, or filing a lawsuit, an injured victim must provide medical records and proof that their injury was directly caused by the accident. Receipts from medical expenses are also helpful in determining how much compensation is fair. As such, if you have been injured in an accident, the attorneys at Dennis and King highly recommend that you contact a doctor right away, in addition to a personal injury lawyer.
Why Should You Choose Dennis and King for Your Catastrophic Injury Claim?
Catastrophic injury victims who attempt to handle their own personal injury claims will face complex legal issues and strict deadlines. Any mistake could lead to compensation or legal benefits being delayed or completely denied. Due to the severity of a catastrophic injury, most claimants need an experienced lawyer to help them. We believe you deserve the best personal injury lawyers fighting for your rights.
The Dennis and King Law Firm Difference
At Dennis and King, we believe that an experienced lawyer provides legal advice, oversees the client's treatment, reviews their medical records, negotiates with the insurance company, and if necessary, takes the case to trial. Dennis and King offers top legal representation so catastrophic injury victims can focus on their medical care and well-being. We also offer free case evaluations. If you were injured and suffered a catastrophic injury, seek one of our Chattanooga personal injury lawyers who will be devoted to you and your claim.
Free Strategy Session
Contact Dennis and King today to schedule a free strategy session on how to best pursue your claim. During your complimentary initial strategy session with one of our established attorneys, we will assist you in creating a legal strategy for your claim, whether it be the result of an auto accident, 18-wheeler injury, or other kind of personal injury case. The sooner you learn about your legal rights, the better you will be able to recover all the benefits you are entitled to.
There are 5 points to your free claim strategy session with us:
First, we will listen to your story. You will have a chance to tell everything to someone who wants to hear what happened to you.Based on the information you provide, we will give you our best advice on both what claims you have and the next steps you should consider to go forward with your claim.
If you claim is something that we think we can help you with, we will explain the services that we can provide for you, and what the next steps are that we should take. We will start working immediately. However, if your matter is something that we do not think we can help you with, then we will attempt to put you in contact with another lawyer that might be able to help you.
Either way, what should happen is we will put to rest some of the unknowns that you may be experiencing. We will start to shed light on what you can expect and how to best pursue the benefits you deserve.
Contact Dennis and King Injury Law
Tricia Dennis and Russell King have over 75 years of combined experience helping victims. Their practice covers both Tennessee and Georgia. Contact Dennis and King if you are an injured party who wants to obtain compensation for the damages you have suffered. We offer free consultations so contact us today.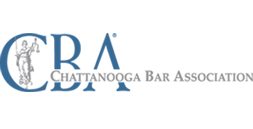 OUR SERVICES & REVIEWS
A personal approach to personal injury
"I would highly recommend Ms Dennis, she is very kind, and she listens to your concerns. And the staff is great also. My family and I can not thank her enough for her help during the lost of our love one. Thank you!"
TERESA BUCHANAN
"My experience with Dennis & king law was absolutely amazing she got me the money I need for my pain in suffering she was honest the entire way until time for me to settle. She checked on me to make sure I was doing fine… great outcome!!"
RAVEN DOLBERRY
"My experience with Dennis & King was overwhelmingly positive. I chose them when I was hurt in a car accident… I ended up getting a nice settlement in a matter of weeks…"
ZACHARY RUSSELL