YEARS OF
INJURY EXPERIENCE
$60-MILLION IN
SETTLEMENTS & VERDICTS
WHAT WE DO
Catastrophic Injury Attorneys in Chattanooga Tennessee
At Dennis and King, our experience, resources, and professional contacts are able to evaluate a case and hire the necessary experts to develop and prepare many types of catastrophic injury cases.
What is a Catastrophic Injury?
In general, these types of injures are defined as those that cause serious injuries to your neck and back, spine, head or brain including fractures, that can lead to severe or permanent disability. These types of injuries usually occur from serious accidents or trauma.
These serious injuries could be prevented when people take care to not let their negligent actions cause substantial injuries to others. From improper warning on construction sites to the indifferent or intentional wrongdoings of property owners, you may be able to seek compensation for your injuries.
There are a number of personal injury accidents that can cause serious injury. This includes:
Furthermore, if you have lost a loved one due to wrongful death, our Chattanooga personal injury attorneys are dedicated to representing your family to help you get the compensation that you deserve when you are grieving.
Hire the skilled attorneys of Dennis and King today.
Dennis and King is a firm of experienced personal injury lawyers who limit their caseload so they can give their clients personal attention. By limiting our caseload, we can stay attuned to our clients' needs and the ever-changing legal climate. Our network of doctors bring significant insight to the severity of catastrophic injures and the costs of treatment options, which allows us to maximize your recovery.
Our Chattanooga catastrophic injury attorneys have a reputation for experienced representation and personal attention. Let us help you seek compensation when you need it most.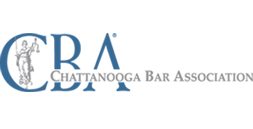 OUR SERVICES & REVIEWS
A personal approach to personal injury
"I would highly recommend Ms Dennis, she is very kind, and she listens to your concerns. And the staff is great also. My family and I can not thank her enough for her help during the lost of our love one. Thank you!"
TERESA BUCHANAN
"My experience with Dennis & king law was absolutely amazing she got me the money I need for my pain in suffering she was honest the entire way until time for me to settle. She checked on me to make sure I was doing fine… great outcome!!"
RAVEN DOLBERRY
"My experience with Dennis & King was overwhelmingly positive. I chose them when I was hurt in a car accident… I ended up getting a nice settlement in a matter of weeks…"
ZACHARY RUSSELL