YEARS OF
INJURY EXPERIENCE
$60-MILLION IN
SETTLEMENTS & VERDICTS
HOW WE ARE DIFFERENT
Why you should hire our experienced personal injury lawyers?
Our Chattanooga personal injury lawyers will be your voice.
At Dennis and King, our attorneys and staff are not just dedicated to protecting our client's right to compensation—we are dedicated to helping our clients make the best possible legal decisions about their Georgia or Tennessee car wreck or personal injury case.  We work with you, the client, and always try to make sure you understand what happened to you, how we can use the law to help you and maximize your compensation.
How do we do this? 
By treating your case like it's the most important case in our office.
That means we:
Talk to all witnesses
Visit the scene so we understand what happened
Hire and speak with experts
Read information
Discuss the information so we are developing the best ideas for your case
This produces the strongest case possible and your best chance to persuade the negligent person, the insurance company or the court to award you fair and complete compensation.
We are trial lawyers and warrior for our clients
David beat Goliath using only a sling.  When we fight against big insurance companies and corporations determined to avoid paying you the compensation you deserve, we bring a full range of legal and strategic weapons.
These include:
A five member attorney team and support staff
Consulting doctors and physical therapists
Substantial resources to hire experienced medical and expert witnesses
A policy of preparing each case for trial—this strengthens your case for settlement and if necessary, for trial
Conducting mock trials and focus groups before trial in order to create persuasive arguments for a jury
When you need legal help, do not hesitate to schedule a free initial strategy session.  We take cases on a contingency fee basis, which means you have nothing to lose.
Our legal strategies have produced thousands of successful results and some of Tennessee and Georgia's largest settlement and verdicts. From Hamilton County, Tennessee to Walker County, Georgia – we've got you covered.
Leaders in obtaining settlements for victims
We truly care about our clients.  Our Tennessee and Georgia personal injury lawyers typically spend two hours with a new client getting to know them.  We believe that the better we know our clients and their stories, the more successful we will be in their case.
You pay no fees unless we win your case!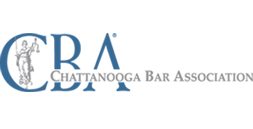 OUR SERVICES & REVIEWS
A Personal Approach for Accident Victims