YEARS OF
INJURY EXPERIENCE
$60-MILLION IN
SETTLEMENTS & VERDICTS
WHAT WE DO
Chattanooga Drunk Driving Accident Attorneys
Have you or a loved one been injured in a drunk driving accident?
Do not rely on insurance companies.
You are our top priority.
Stay away from a settlement mill.
We understand the hardship and loss that is suffered after a drunk driving accident involving serious injury or death. Accident victims and families in East Tennessee and North Georgia rely on the experienced Chattanooga drunk driving accident attorneys at Dennis and King to help them deal with the aftermath of difficult situations.
Drunk Driving Accidents Overview
Drunk driving is among the most common causes of vehicle collisions. The majority of drunk driving accidents are those in which two automobiles collide. Alcohol-related incidents can also involve motorcyclists, tractor-trailer drivers, boaters, pedestrians and bicyclists. Victims of drunk driving accidents can result in wrongful death or serious injuries such as catastrophic injuries, broken bones, traumatic brain injury, neck, back, and spinal cord injuries.
Georgia and Tennessee statutes permit charges of driving while intoxicated (DWI) to be lodged whenever a motorist is found to be operating a vehicle with a blood alcohol concentration registering .08 or higher. Not only does the law hold an intoxicated motorist responsible when collisions or injuries occur, social hosts and establishments that serve alcohol may also suffer serious consequences.
Dram Shop Act and Related Liability Laws
Tennessee and Georgia law define a "Dram Shop" as an establishment in which alcohol is purchased and consumed on site, and can include restaurants, bars and lounges. In both Tennessee and Georgia, the Dram Shop Act is a law that holds individuals or public establishments liable if they illegally sell or provide alcohol. Circumstances that trigger liability under the Act include selling alcohol to minors, selling alcohol without the necessary license, selling to an individual who is clearly already intoxicated and serving to an underage guest (referred to as Social Host Liability). Under the Act, if an individual or establishment's decision to serve alcohol ultimately results in injury or death, legal responsibility may be imposed upon that person or entity.
Do Not Rely On Insurance Companies
Do not accept any claim before you speak with Chattanooga drunk driving accident attorney. Many large insurance companies have adopted settlement policies that encourage their adjusters to offer quick payments to persons involved in an accident. Insurance adjusters will contact you or your family shortly after an accident to try to gain your confidence. In doing so, insurance adjusters often try to present themselves as the friend of the injured person or the family of the person who was killed in an accident. The goal of such contact is to settle the case on terms as favorable as possible for the insurance company.
You Are Our Top Priority
Dennis and King are old-fashion Chattanooga drunk driving lawyers who limit the number of cases we take so we can give top-flight personal service. We are not a big "settlement mill" that will merely process your case. We maintain a statewide reputation for the care we take with each of our clients. Experience the Dennis and King difference.
Our success is attributed to the combination of experience, expertise, and exceptional dedication to the needs of every client. Many accidents are caused by negligence, so it is imperative that anyone involved in an accident contact an experienced Chattanooga injury attorney. Please remember that it is vital to act swiftly after you've been injured. The sooner you involve a Chattanooga personal injury attorney, the better we will be able to preserve evidence, gather essential witnesses and address any other important factors.
You Deserve
Medical reimbursement
Payment for past and future income loss
Full compensation for pain and suffering
Peace of mind in knowing that Chattanooga drunk driving accident attorneys are protecting your financial interests.
We Are There For You
Same day, evening and weekend appointments
Home and hospital visits for the severely injured
Never a fee until we receive a settlement for you
We will go to trial if a fair settlement is not obtained
Serving Georgia and Tennessee
What Should I Do If I've Been Injured in a Drunk Driving Accident?
Immediately following your accident, seek medical care. It is vital to your health that you get the treatment you need and your claims will be taken much more seriously in the future if you received prompt medical attention following the accident.
Never try to argue with the other driver, particularly if you suspect that he or she is intoxicated.
If you cannot drive your car away from the accident, you should arrange for it to be towed. The damage done to your car is an important indicator of the extent of the accident, so do not get rid of the car even if it cannot be repaired.
To protect yourself, you need to obtain copies of all reports generated at the scene of the crime. Never give away any information without first making yourself a copy, and do not sign the other driver's account of the accident.
Report the accident to your own insurance company.
Do not discuss the facts of the accident with the other party's insurance company until you have contacted an attorney, and never accept any claim that the other insurance company offers you without getting a lawyer's opinion first.
In the aftermath of a collision, it can be difficult to navigate the ensuing legal proceedings and get a fair settlement. For accidents occurring in Tennessee and Georgia, the Chattanooga personal injury law firm of Dennis and King can protect you from the other driver's insurance company and lawyers, and work to get you the compensation you deserve for your injuries.
Drunk Driving Accidents FAQ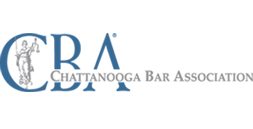 OUR SERVICES & REVIEWS
A personal approach to personal injury
"I would highly recommend Ms Dennis, she is very kind, and she listens to your concerns. And the staff is great also. My family and I can not thank her enough for her help during the lost of our love one. Thank you!"
TERESA BUCHANAN
"My experience with Dennis & king law was absolutely amazing she got me the money I need for my pain in suffering she was honest the entire way until time for me to settle. She checked on me to make sure I was doing fine… great outcome!!"
RAVEN DOLBERRY
"My experience with Dennis & King was overwhelmingly positive. I chose them when I was hurt in a car accident… I ended up getting a nice settlement in a matter of weeks…"
ZACHARY RUSSELL