YEARS OF
INJURY EXPERIENCE
$60-MILLION IN
SETTLEMENTS & VERDICTS
WHAT WE DO
Chattanooga Drunk Driving Accident Lawyer
Have you or a loved one been injured in a drunk driving accident?
Do not rely on insurance companies.
You are our top priority.
Stay away from a settlement mill.
We understand the hardship and loss that is suffered after a drunk driving accident involving serious injury or death. Accident victims and families in East Tennessee and North Georgia rely on the experienced Chattanooga drunk driving accident attorneys at Dennis and King to help them deal with the aftermath of difficult situations.
Drunk Driving Accidents Overview
Drunk driving is among the most common causes of vehicle collisions. The majority of drunk driving accidents are those in which two automobiles collide. Alcohol-related incidents can also involve motorcyclists, tractor-trailer drivers, boaters, pedestrians and bicyclists. Victims of drunk driving accidents can result in wrongful death or serious injuries such as catastrophic injuries, broken bones, traumatic brain injury, neck, back, and spinal cord injuries.
Georgia and Tennessee statutes permit charges of driving while intoxicated (DWI) to be lodged whenever a motorist is found to be operating a vehicle with a blood alcohol concentration registering d.08 or higher. Not only does the law hold an intoxicated motorist responsible when collisions or injuries occur, social hosts and establishments that serve alcohol may also suffer serious consequences.
Local Drunk Driving Statistics
According to WJHL News, the state of Tennessee had 18,757 DUI arrests in 2021—a marked increase from 2020.. According to tn.gov, one in three fatal crashes in the state of Tennessee involve a drunk driver and one in seven serious accidents in the state involve a drunk driver. Half of all DUI crashes results in a serious injury or fatality.
Contributing Factors
There are "common fact patterns" involving drunk driving accidents. One of those is the fact that those who are drinking to excess are often observed by others while in a bar, restaurant, or at a party. Yet it is common that no one wants to take the initiative and stop a drunk driver. Even friends and family members who see a loved one drinking are often hesitant to stop that person from driving.
While DUI arrests happen to people of all ages, younger drivers are more likely to make bad decisions regarding drinking and driving. Many drunk drivers cause accidents by driving down the wrong side of the road, often causing a collision on the exit ramp of an interstate as they attempt to navigate it as an entrance ramp.
According to Mothers Against Drunk Driving, the "average" drunk driver has driven drunk more than 80 times prior to his or her first arrest. Being the victim of a drunk driver can leave you shaken and feeling overwhelmed. You need a strong advocate in your corner who will fight for you and your future. Let experienced attorneys Tricia Dennis and Russell King be your advocate.
How Can I Prove the At-Fault Driver was Drunk?
The BAC limit in the state of Tennessee is 0.08 percent, and those with a BAC of .20 or more can face enhanced penalties in the state. Tennessee has a zero-tolerance policy regarding those under the age of twenty-one. A person under the age of 21 with a BAC of 0.02 percent while driving can be found guilty of DUI. If found guilty of DUI, the young person can lose his or her license for a year and face community service. Adult DUI offenders will face a mandatory 48 hours in jail unless their BAC is .20 or higher, then the minimum time in jail is seven days. A first-time conviction for DUI in Tennessee can result in up to 11 months and 29 days in jail, a fine as large as $1,500, a license revocation for a year, and mandatory attendance in a drug and alcohol treatment program.
Enhanced punishments are possible when a DUI accident causes serious injury to another person, while vehicular homicide can be charged when a drunk driver kills another person in an accident. Aggravated vehicular homicide can be charged when an individual with at least two prior DUIs, vehicular assaults, and a BAC of .20 kills someone in a drunk driving accident. Aggravated vehicular homicide can result in 15-60 years in prison, and a fine of up to $50,000. If you are facing DUI charges in the state of Tennessee, it is in your best interests to reach out to an experienced Chattanooga drunk driving accident lawyer from Dennis and King.
Do I Have to Press Criminal Charges Following a Chattanooga Drunk Driving Accident?
If you've been involved in a drunk driving accident, you may want to take action against the driver who caused the accident. While you may file a civil claim against the driver, criminal charges are generally left up to the state. Since drinking and driving is illegal, the driver will likely be arrested after the accident if probable cause is present. This means that as a victim of a drunk driver, it's not up to you to pursue criminal charges against that individual. A personal injury claim, on the other hand, is a civil matter and is meant to secure the compensation you are entitled to receive for the damages caused by the drunk driver.
Civil cases have a lower standard of proof required than criminal cases since a criminal case can take away a person's freedom while a civil case involves monetary penalties. Navigating the legal system when filing a personal injury claim after a Chattanooga drunk driving accident can be complex. It's important to have an experienced Chattanooga drunk driving accident lawyer from Dennis and King to ensure your claim is filed properly within the statutes of limitations, and that you receive the compensation you are entitled to receive—compensation that fully covers all your damages.
What Are Common Injuries Following a Chattanooga Drunk Driving Accident?
Since many drunk driving accidents involve high speeds and head-on collisions, serious brain and spinal cord injuries are frequently seen in this type of accident. Other common injuries include:
Limb amputations often occur when a victim is pinned underneath a vehicle after it rolls over. Limb amputations can cause permanent disability, and may require extensive, long-term medical treatments as well as rehabilitative therapies and assistive devices.
Bone fractures, depending on where the break is and how severe it is, can result in mobility issues as well as chronic pain and an inability to return to work for weeks, months, or even longer.
Internal bleeding is considered an "invisible" injury, as bruises or lacerations can impact the internal organs as a result of the force of the collision. In some cases, life-threatening internal bleeding can occur following a drunk driving accident. Broken ribs, lacerated spleens, punctured lungs, or damage to the kidneys can also occur. Such injuries can be extremely painful, and in some cases, can lead to death.
Spinal cord injuries can result in paralysis and permanent disability. Less severe back injuries can result in chronic pain and an inability to return to normal everyday activities.
Head and brain injuries are common auto accident injuries, including drunk driving accidents. Even a relatively mild concussion can cause chronic pain, along with memory and balance issues.
Scarring and other disfiguring injuries can occur during a drunk driving accident. This type of injury can result in long-term psychological issues, an inability to work and make a living, and an inability of the victim to return to a normal life.
Dram Shop Act and Related Liability Laws
Tennessee law defines a "Dram Shop" as an establishment in which alcohol is purchased and consumed on site, and can include restaurants, bars and lounges. In Tennessee the Dram Shop Act is a law that holds individuals or public establishments liable if they illegally sell or provide alcohol. Circumstances that trigger liability under the Act include selling alcohol to minors, selling alcohol without the necessary license, selling to an individual who is clearly already intoxicated and serving to an underage guest (referred to as Social Host Liability). Under the Act, if an individual or establishment's decision to serve alcohol ultimately results in injury or death, legal responsibility may be imposed upon that person or entity.
Tennessee's dram shop laws can be found in the Tennessee Code in Section 57-10-102. This law allows an individual who has been injured by a drunk driver to seek damages from the vendor that sold the alcohol. This third-party liability is available only under limited circumstances. In order for the dram shop laws to apply, a 12-person jury must find beyond a reasonable doubt that the sale of the alcohol was the closest cause of your injuries. The standard of proof in the state of Tennessee is much higher than many other states where dram shop liability must only be proven by a "preponderance of the evidence."
Do Not Rely on Insurance Companies
Do not accept any claim before you speak with Chattanooga drunk driving accident lawyer. Many large insurance companies have adopted settlement policies that encourage their adjusters to offer quick payments to persons involved in an accident. Insurance adjusters will contact you or your family shortly after an accident to try to gain your confidence. In doing so, insurance adjusters often try to present themselves as the friend of the injured person or the family of the person who was killed in an accident. The goal of such contact is to settle the case on terms as favorable as possible for the insurance company.
What Should I Do If I've Been Injured in a Drunk Driving Accident?
Immediately following your accident, seek medical care. It is vital to your health that you get the treatment you need. Your future claim will be taken much more seriously when you receive prompt medical attention following the accident.
Never try to argue with the other driver, particularly if you suspect that he or she is intoxicated.
If you cannot drive your car away from the accident, you should arrange for it to be towed. The damage done to your car is an important indicator of the extent of the accident, so do not get rid of the car even if it cannot be repaired.
To protect yourself, you need to obtain copies of all reports generated at the scene of the crime. Never give away any information without first making yourself a copy, and do not sign the other driver's account of the accident.
Report the accident to your own insurance company.
Do not discuss the facts of the accident with the other party's insurance company until you have contacted a Chattanooga drunk driving accident lawyer, and never accept any claim that the other insurance company offers you without getting a lawyer's opinion first.
Write down any detail of the accident once you have received medical treatment and are home. The smallest detail could turn out to be important.
Contact an experienced Chattanooga drunk driving accident lawyer from Dennis and King as quickly as possible. The sooner your Chattanooga drunk driving accident lawyer is working for you, the more likely a strong case can be built on your behalf.
In the aftermath of a collision, it can be difficult to navigate the ensuing legal proceedings and get a fair settlement. For accidents occurring in Tennessee, the Chattanooga personal injury law firm of Dennis and King can protect you from the other driver's insurance company and lawyers, and work to get you the compensation you deserve for your injuries.
Do I Have a Case—and What is My Case Worth?
Only a highly qualified, experienced Chattanooga drunk driving accident lawyer can determine whether you have a valid claim, and what that claim is worth. The answer to whether you have a claim is generally dependent on whether liability for the accident is clear. If the other driver was clearly at fault for the accident and your resulting injuries, then you likely have a claim. The worth of your claim will depend on the extent of your injuries and other damages, how long your injuries are expected to require medical treatment, whether you missed work as a result of your injuries, whether you will ever be able to return to work, and whether your accident left you with chronic pain and/or emotional damages.
How Does the Claims Process Work?
After determining liability, investigating your accident, and gathering necessary evidence, your Chattanooga drunk driving accident lawyer will send a demand letter to the other driver's insurer, asking for a specific amount to cover all your damages. Negotiations will take place, and if the insurance company refuses to agree to a settlement that fully covers your damages, your Chattanooga drunk driving accident lawyer will file a lawsuit and take the matter to court. Often, the very filing of a lawsuit is enough to convince the insurer to pay what your claim is worth. If they still refuse, your Chattanooga drunk driving accident lawyer will argue your case in court, where a jury will decide how much compensation you are entitled to receive. Whether your case is settled outside of court or is determined by a jury, you will generally receive your check within six weeks of settlement or verdict.
How to Choose the Best Chattanooga Drunk Driving Accident Lawyer for Me
Choosing the right Chattanooga drunk driving accident lawyer is an important step in the healing process. Many people ask close friends, co-workers, or family members for a referral, while others will look on the Internet to find a law firm near them that handles car accidents, specifically drunk driving car accidents. At Dennis and King, we know that you have many choices. We also believe that once you have spoken to Tricia Dennis or Russell King your choice will be clear. We offer the following:
When you choose Dennis and King Law you will work with Tricia Dennis or Russell King—not with paralegals.
Experience– Together, our attorneys have more than 75 years of experience in personal injury claims.
Focused Case Load—Unlike large impersonal law firms, we are selective about the cases we take and once we take your case, we are highly focused on you as a client, your claim, your health, and your future.
Flexibility—If you are severely injured, we will come to you, either at your home or in the hospital. We can see you the same day and even offer evening and weekend appointments that will fit into your busy schedule.
Tailored Strategies—After a thorough investigation, we will tailor the strategies for your case specifically to the facts of your accident and your damages.
Resources—While we offer the personal attention of a smaller law firm, we have extensive resources available that will help build a solid case. We have investigators who will thoroughly investigate your accident to prove liability, expert witnesses who can testify on your behalf, and the necessary resources to go to trial when necessary.
Reputation—Dennis and King Law has built a solid reputation in the legal industry. We are known and respected for our experience, knowledge, and ability to achieve wins for our clients.
Track Record of Success—You want lawyers who are exemplary negotiators as well as aggressive litigators and those who have a track record of success for their clients. Dennis and King Law offer those abilities and traits as well as much more.
You Are Our Top Priority
Dennis and King are old-fashion Chattanooga drunk driving lawyers who limit the number of cases we take so we can give top-flight personal service. We are not a big "settlement mill" that will merely process your case. We maintain a statewide reputation for the care we take with each of our clients. Experience the Dennis and King difference.
Our success is attributed to the combination of experience, expertise, and exceptional dedication to the needs of every client. Many accidents are caused by negligence, so it is imperative that anyone involved in an accident contact an experienced Chattanooga injury attorney. Please remember that it is vital to act swiftly after you've been injured. The sooner you involve a Chattanooga drunk driving accident lawyer, the better we will be able to preserve evidence, gather essential witnesses and address any other important factors.
You Deserve:
Medical reimbursement
Payment for past and future income loss
Full compensation for pain and suffering
Peace of mind in knowing that a Chattanooga drunk driving accident lawyer is protecting your financial interests.
We Are There for You
Same day, evening and weekend appointments
Home and hospital visits for the severely injured
Never a fee until we receive a settlement for you
We will go to trial if a fair settlement is not obtained
Serving those in Chattanooga Tennessee and across the state of Tennessee
Don't wait—contact Dennis and King Law today.
Our firm offers a free initial strategy session to all prospective clients, where you can discuss your case with Russell King or Tricia Dennis. You have nothing to lose by calling our office at (423) 892-5533 or booking a free strategy session to speak with one of our experienced Chattanooga wrongful death lawyers.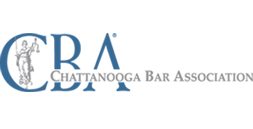 OUR SERVICES & REVIEWS
A Personal Approach for Accident Victims