YEARS OF
INJURY EXPERIENCE
$60-MILLION IN
SETTLEMENTS & VERDICTS
WHAT WE DO
Brain Injury Lawyers in Chattanooga, TN
Has a traumatic brain injury affected you or a loved one?
Do not rely on insurance companies.
You are our top priority.
Avoid the personal injury settlement mills.
We understand the hardship and loss that is suffered after an accident involving serious injury. Accident victims and families in East Tennessee and North Georgia, rely on the experienced Chattanooga accident attorneys Russell King and Tricia Dennis to help them navigate the aftermath of difficult situations.
Traumatic Brain Injury Overview
Traumatic brain injury (TBI) is sudden physical damage to the brain. The head forcefully hitting an object may cause the damage or something passing through the skull and piercing the brain may cause TBI. The major cause of traumatic brain injury is car accidents. However, traumatic brain injury and other head injuries can also be caused by falls, sports injuries, violent crimes, and child abuse.
Head injuries result in more than 400,000 hospital visits each year. Approximately three quarters are diagnosed as having suffered a mild to moderate injury – injuries that can be subtle, persistent and long term.
The effects of the brain damage are generally greatest immediately following the injury. However, long-term problems are difficult to assess because of the nature and complexity of the human brain. Cognitive and communication problems that result from brain injuries vary from person to person, and depend on factors such as individual personality, pre-injury skills, and severity of the brain trauma.
Additionally, the symptoms of TBI are often misunderstood. Common symptoms include impulsive behavior, loss of memory, personality changes, impaired perception, loss of taste and smell, diminished concentration, hearing and balance disorders, cognitive fatigue, concussions, comas and seizures.
Many of the TBI symptoms don't have outward physical manifestations. As a result, many victims don't receive appropriate care and treatment for the disabilities that follow, including physical, cognitive, psychological, and social impairments.
Do Not Rely On Insurance Companies
Do not accept any settlement offer before you speak to a Chattanooga brain injury attorney. Many large insurance companies have adopted settlement policies that encourage their adjusters to offer quick payments to persons involved in an accident. Insurance adjusters will contact you or your family shortly after an accident and try to gain your confidence. In doing so, insurance adjusters often try to present themselves as the friend of the injured person or the family of the person who was killed in an accident. The goal of such contact is to settle the case on terms as favorable as possible for the insurance company.
You Are Our Top Priority
Dennis and King are an old fashion law firm who prides ourselves in personal service. We aren't a huge settlement mill that will just "process" your case. We maintain a statewide reputation for achieving substantial settlements and jury verdicts for our brain injured clients.
Experience, expertise and exceptional dedication to the needs of every client are the cornerstone of our success. Many accidents are caused by negligence, so it is important that anyone involved in as accident contact an experience traumatic brain injury attorney. The sooner you involve a personal injury attorney, the better we can preserve evidence, gather essential witnesses and address any other important factors.
You Deserve
Medical reimbursement
Payment for past and future income loss.
Full compensation for pain and suffering
Peace of mind in knowing Chattanooga brain injury attorneys are protecting your financial interest.
We Are There For You
Same day, evening and weekend appointments
Home and hospital visits.
Never a fee until we receive a settlement for you
We will go to trial if a fair settlement is not obtained.
Serving East Tennessee and North Georgia.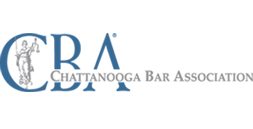 OUR SERVICES & REVIEWS
A personal approach to personal injury
"I would highly recommend Ms Dennis, she is very kind, and she listens to your concerns. And the staff is great also. My family and I can not thank her enough for her help during the lost of our love one. Thank you!"
TERESA BUCHANAN
"My experience with Dennis & king law was absolutely amazing she got me the money I need for my pain in suffering she was honest the entire way until time for me to settle. She checked on me to make sure I was doing fine… great outcome!!"
RAVEN DOLBERRY
"My experience with Dennis & King was overwhelmingly positive. I chose them when I was hurt in a car accident… I ended up getting a nice settlement in a matter of weeks…"
ZACHARY RUSSELL