YEARS OF
INJURY EXPERIENCE
$60-MILLION IN
SETTLEMENTS & VERDICTS
WHAT WE DO
Burn Injury Attorneys in Chattanooga
Accidents involving burns, no matter how severe, can be extremely traumatic. Those who have suffered serious injuries can face high medical costs, emotional distress, physical rehabilitation, and the loss of your ability to work and earn a living.
It is very important that you seek immediate medical attention or call 911 if you or a loved one has been burnt. After you have received treatment, contact our Chattanooga burn injury attorneys at Dennis and King, today.
Seek Compensation For A Serious Burn Injury
At Dennis and King, no case is too big and your best interests are important to us. We provide clients with thorough representation, preparation, and advocacy when they need it most, to help you get back on your feet when you need compensation for your injuries.
Burns can be first, second, or third degree and can come from a variety of sources, such as:
Dangerous chemicals
Prolonged exposure to the sun
Freezing
Scalding or boiling water
Electricity
Defective appliances
No matter where you've been injured or under what circumstances, if you've been the victim of negligence or wrongdoing, it is important that you seek immediate legal help. The lawyers at Dennis and King really do care about the people whom we represent, and have a passion for their causes.
Compensation For Burn Injury Victims
Burn injury victims may be able to pursue compensation for a wide-range of damages, including:
Present and future medical expenses
Lost wages and other income
Pain and suffering
Emotion distress
Permanent scarring and disfigurement
Tricia Dennis and Russell King can review the circumstances surrounding your burn injuries and help you pursue a claim against all responsible parties in pursuit of the full damages you need to recover from your injuries.
Contact our lawyers for a free strategy session
Our attorneys have many roles. These include counsellor, advocate, coach, cheerleader, and minister. Our experience and knowledge can help get you the best results possible. It doesn't matter if you need help in or out of court, our Chattanooga burn injury lawyers are here to help.
Our firm offers a free initial strategy session to all prospective clients, where you can discuss your case with Russell King or Tricia Dennis. You have nothing to lose by calling our office at (423) 892-5533 or booking a free strategy session to speak with one of our experienced Chattanooga wrongful death lawyers.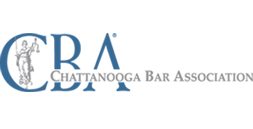 OUR SERVICES & REVIEWS
A Personal Approach for Accident Victims