YEARS OF
INJURY EXPERIENCE
$60-MILLION IN
SETTLEMENTS & VERDICTS
GET PAID FAST!
Learn how to get fair compensation for your injuries, fast!
Were you or a loved one injured in a serious accident? If so, you've come to the right place.
You need to get paid fast to recover from your injuries, pay medical bills, and care for yourself and your family.
At Dennis and King, our Chattanooga personal injury attorneys understand the pain and frustration you are feeling. Read more at Chattanooga Personal Injury Attorneys blog post and learn how we can help you.
To support our clients, we developed a process to ensure you get paid fast.
What are the five steps to getting paid fast?
Complete medical treatment: You must complete your medical treatment and reach maximum medical improvement.  Treatment for your accident-related injuries may be as short as one day or several years.  But, if you suffered "soft tissue injuries", the usual treatment time is about six weeks to four months. Worried about medical bills? Learn how our team supports you to get the medical treatment you need. We wrote a piece about your medical bills at Dennis and King will support you with your injury claim settlements to get the medical care you need blog post.
We order your medical bills: Our team of experienced attorneys order your initial medical bills as soon as you hire us to represent you.  Once you have finished treatment for your injury, we will order the rest of your medical bills and medical records.  If you lost time from work, we will verify in writing how much time you lost. The final collection of medical records usually takes about four weeks.
We write a compensation report: Once we receive your medical records, bills and lost wage report, we write a very detailed letter describing your injury and the pain and inconvenience you suffered because of your accident. This takes about a one week. 
We get you an offer: The insurance company responds to our demand for settlement for your injury case with a first offer in about two weeks to thirty days.
We settle with the insurance company or go to trial: If a fair settlement is offered by the insurance company, we discuss it with you. In some cases, you will be satisfied with the offer and not need to go to trial. However, if the offer is not fair, we will file a lawsuit against the insurance company on your behalf. We aren't afraid to go to trial to ensure you receive the highest settlement possible.
Keep in mind, in both Tennessee and Georgia, insurance companies owe very few duties to accident victims that are not their own insureds.  The goal of all insurance companies is to pay you as little as possible. Hiring an experienced personal injury firm, like Dennis and King, is your best option for receiving a fair settlement.
Our team at Dennis and King created the Get Paid Fast! section on our website to provide answers to frequently asked questions from our clients. Learn more about getting your fair compensation from a personal injury claim.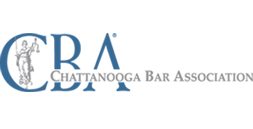 OUR SERVICES & REVIEWS
A personal approach to personal injury
"I would highly recommend Ms Dennis, she is very kind, and she listens to your concerns. And the staff is great also. My family and I can not thank her enough for her help during the lost of our love one. Thank you!"
TERESA BUCHANAN
"My experience with Dennis & king law was absolutely amazing she got me the money I need for my pain in suffering she was honest the entire way until time for me to settle. She checked on me to make sure I was doing fine… great outcome!!"
RAVEN DOLBERRY
"My experience with Dennis & King was overwhelmingly positive. I chose them when I was hurt in a car accident… I ended up getting a nice settlement in a matter of weeks…"
ZACHARY RUSSELL