GET PAID FAST!
What Should You Expect When Hiring a Personal Injury Attorney like Dennis and King?
If you have decided to retain a Tennessee or Georgia car wreck attorney or personal injury attorney, this might be the first time you have ever dealt with a lawyer. Considering you will be in a close relationship with the personal injury attorney you hire, you need to know what you should expect from your lawyer.
The Basics
The Tennessee and Georgia Rules of Ethics place standards of conduct on Chattanooga personal injury and car wreck injury lawyers. These rules set out the minimum behavior and work ethic standards for Georgia and Tennessee attorneys. 
The Rules require both you and your car wreck/personal injury lawyer to sign a contract. The contract will spell out what work the attorney will perform, whether the lawyer will advance upfront case expenses (Dennis and King does) and the kind of fee charged (contingency – no fee unless you win or hourly – Dennis and King is no fee unless you win).
The Rules require the attorney to inform the client of every development in the case.
The Rules impose many more standards on your attorney including upmost professionalism, complete honesty and complete transparency in all matters connected to your case.
The Contract
Most Chattanooga personal injury lawyers and Chattanooga car wreck lawyers work on what we call a contingency fee contract. This means your attorney is paid only if she or he recovers money for you. Usually, the fee is one-third of the recovery.
However, some firms kick the fee up to 40% and even 50% if they have to file suit. Dennis and King does not do this. Dennis and King charges the same one-third whether the case settles without filing suit, whether suit is filed or whether the person that hurt you appeals their case to the state Supreme Court.
In some cases, Dennis and King will lower our fee so we never make more money than our client.
Keeping the Client Informed
Unlike large, TV "settlement mills", we love hearing from our clients and talking to our clients, very frequently. We are fanatics about keeping our clients informed and our clients keeping us informed.
Keeping the client informed is one of the easiest rules to follow, but the one that gets most lawyers in trouble. This is because many lawyers simply do not want to take calls from their clients, do not want to answer client questions, and don't make the effort to call the client when they have information. TV "settlement mills" that handle thousands of cases per year are particularly bad about not keeping their client informed or listening to their client's concerns. Those lawyers just have too many clients and not enough time.
Dennis and King is an old-fashion law firm that purposefully limits the number of clients it takes each year.
What You Can Expect If You Hire Dennis and King
You can call us today to learn more about our services.
First, you will speak to our Client Care Specialist about your case. They will ask you:
Where the accident happened
What were your injuries
If there was a police report
What happened just before the car accident
What happened just after the car accident
Who was in the vehicle with you
What kind of medical treatment you've had since the car wreck
If you missed work or school
Whether an insurance company has contacted you and what has been said
A Client Care Specialist will make you an appointment with Mr. King or Ms. Dennis. We don't try to shove you off on a para-legal or inexperienced lawyer just out of law school like big TV "settlement mill" lawyers do. At Dennis and King, you get Ms. Dennis or Mr. King.
If we don't take your type of case, we will refer you to one of our colleagues who can assist you.
We Believe In Adding Value To People's Lives
If we see that hiring us will not add value to your claim, we will make a recommendation for an attorney who can help, or give your information on settling your case yourself.
We will never pressure you into hiring us for your Chattanooga car wreck case if that does not benefit you.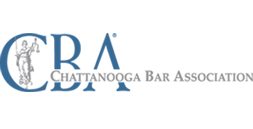 OUR SERVICES & REVIEWS
A Personal Approach for Accident Victims