YEARS OF
INJURY EXPERIENCE
$60-MILLION IN
SETTLEMENTS & VERDICTS
PERSONAL INJURY LAWYERS CLEVELAND, TN
Cleveland Personal Injury Attorneys
Dennis and King Chattanooga personal injury attorneys have won millions of dollars for injured people across Tennessee and Georgia. If you have been injured in an accident because of someone else's negligence, we can help. If you have recently suffered an injury in Cleveland, Tennessee you deserve fair compensation from the responsible party. When you work with the Cleveland personal injury attorneys at Dennis and King we will help you get just that.
In almost all personal injury claims, insurance companies will offer you significantly less than what you deserve. While it may be tempting to accept the first offer given to you, especially if you are experiencing a great deal of pain and cannot return to work. However, if you have already accepted a devalued settlement from the insurance company, and your medical bills are piling up, there is little legal recourse to ask for more. That is why it is of the utmost importance to hire a Cleveland personal injury attorney before filing a claim.
With over 75 years of combined experience, the team at Dennis and King will negotiate with the insurance company on your behalf, working tirelessly to secure a more substantial settlement than likely without skilled legal representation. If the adjuster doesn't offer fair compensation, we can bring a lawsuit against the company. In other words, we will do the legwork so that you can focus on getting better.
Personal Injury Practice Areas in Cleveland, TN
Accidents usually happen in the blink of any eye, but their consequences can span months, years, or even a lifetime. You shouldn't have to pay for another's negligence or bad judgment.
Our Cleveland personal injury attorneys handle all types of personal injury cases, but the most common include:
Motor vehicle and car wreck accidents are among the most common causes of accidental injury, and neck and back injuries are frequent in these accidents. Injuries to the neck and back often require more time to heal, which means more medical treatment, more pain and suffering, and more time out of work. In these cases, it's always in your best interest to hire a Cleveland tn personal injury attorney without delay.
Experience The Dennis and King Difference
You won't find other personal injury attorneys like us in Cleveland.  At Dennis and King, most of our cases settle within four months, possibly making us the fastest in the area without sacrificing value. We work with you, the client, and always try to make sure you understand what happened to you, how we can use the law to help you and maximize your compensation.
As our client, you control your case. We aim to help you make informed legal decisions about your case. To do this, we advise you on all the factors that impact your unique situation and give examples of jury verdicts from similar cases. But in the end, you decide whether to take a settlement or go to trial. If you want to tell your story, we will help you tell it.
Our intake process for new personal injury clients in a nutshell:
One of our legal assistants takes your call and listens to your story. He/she then relates your problem to one of our lawyers, who determines whether you have a case.
If you have a case, we schedule an initial interview within 12 to 24 hours of your call.
The initial interview usually lasts about 60 to 90 minutes. One of our Cleveland lawyers will explain:
why it's crucial to get consistent medical treatment and physical therapy for your injury;
why you do not want to use Tennessee medical payment car insurance if you have it;
why you do want to use health insurance if you have it;
the importance of staying closely in touch with us;
how the settlement and settlement memo processes work;and
how quickly you can expect to receive payment.
Within 24 hours, we send a notice letter to the involved insurance companies. If they have not started reviewing the claim, we demand that they do so.
We'll be in touch at least four times in the first two weeks of our relationship. We want to make sure that your claim is going well, and follow up on your medical treatment progress.
Why Choose The Cleveland Trial Lawyers at Dennis and King
In Cleveland and the surrounding area, the legal team at Dennis and King treats clients like people, not numbers.
We accept contingency fees. You won't pay unless we win your case.
We're connected. About 50 percent of our clients do not have health insurance. To help them, we tap an extensive network of qualified medical providers and make referrals so that they get the best care for their injury. Most clients usually get an appointment within 24-48 hours of their initial interview with us.
We're fact-based. We'll only refer you to real doctors—no chiropractors under any circumstances. Above all, we want to see your health improve.
We work directly with our clients. At some large law firms or personal injury mills, you may never speak to your representing attorney. We want to build trust with our clients and truly understand their situation to best help them. There's no more effective way to do this than to meet early and often with our clients.
Our legal strategies have helped thousands of clients across Tennessee and Georgia, and have produced some of the area's largest settlements and verdicts.
Don't Wait – The Window Of Opportunity To File a Claim is Limited
If you have been injured due to the careless, reckless, or otherwise negligent actions of another, you may be entitled to substantial compensation for any damages suffered. That being said, the window of opportunity within which to obtain this compensation begins to close the moment the accident occurs. And in Tennessee, that window only remains open for one year. After that, most personal injury claims will be dismissed entirely. There are exceptions to this one-year rule, but they are few and far between. Whether you were injured in a slip and fall accident, motor vehicle crash, or as a result of medical negligence, it is in your best interest to seek legal counsel from an experienced TN injury attorney immediately.
Contact Dennis & King Today
With over 75 years of combined experience, the personal injury lawyers at Dennis and King will negotiate with the insurance company on your behalf, working tirelessly to secure a more substantial settlement than likely without skilled legal representation. If you are the victim of a car accident or other personal injury in Cleveland TN, the skilled legal team at Dennis and King can help. Our TN personal injury lawyers will treat your case with the knowledge, dedication, and compassion needed to get you the compensation, and peace of mind, you deserve. Call (423) 892-5533 for a free and confidential strategy session about your case.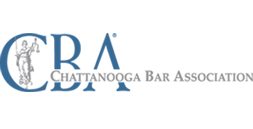 OUR SERVICES & REVIEWS
A personal approach to personal injury
"I would highly recommend Ms Dennis, she is very kind, and she listens to your concerns. And the staff is great also. My family and I can not thank her enough for her help during the lost of our love one. Thank you!"
TERESA BUCHANAN
"My experience with Dennis & king law was absolutely amazing she got me the money I need for my pain in suffering she was honest the entire way until time for me to settle. She checked on me to make sure I was doing fine… great outcome!!"
RAVEN DOLBERRY
"My experience with Dennis & King was overwhelmingly positive. I chose them when I was hurt in a car accident… I ended up getting a nice settlement in a matter of weeks…"
ZACHARY RUSSELL