GET PAID FAST!
Do I Really Need To Hire An Attorney For My Car Wreck Injury Or Personal Injury?
So many Chattanooga personal injury lawyers love to take your case whether or not your case needs an attorney or not. Yes, that's right — sometimes you don't need an attorney to get a fair car wreck settlement. Big TV 'settlement mill" attorneys never tell you that people with small car accidents can settle their case without an attorney.
So, how can you know if your case needs an attorney? What should you do if you don't need an attorney?
Dennis and King will never try to talk you into hiring us if we don't believe we can put more money in your pocket with us than without us. When you call us about your Tennessee or Georgia car wreck case, we think one of our most important jobs is to educate you so you can decide the best option for your car wreck. For the car accidents that we know the victim doesn't need an attorney, we will give you some ideas on how to handle your car wreck yourself.
How does Dennis and King determine a case needs an attorney?
Some attorneys, particularly settlement mill attorneys, are happy to take your personal injury case. What they don't tell you is that most small car accidents can be settled without an attorney. How can you know that your case requires a Chattanooga car wreck attorney? What should you do if you don't need a Chattanooga car wreck attorney?
Whether you need an attorney for your Georgia or Tennessee car wreck injury or personal injury case depends on the answer to the following questions:
Did your actions contribute to the Tennessee or Georgia car accident or personal injury?
Both Tennessee and Georgia are modified comparative fault states. This means that if you were 50% or more responsible for your collision, you cannot recover for your car wreck injuries or other accident injuries. Often, insurance companies use this to reject personal injury claims, even when the victim contributed little or nothing to the accident. If this is the case, you need to hire a qualified Chattanooga car accident lawyer or Chattanooga personal injury lawyers like Dennis and King.
How bad is your current injury?
The worse your car wreck injury or personal injury, the more it makes sense to hire a lawyer for your car wreck injury or personal injury. Accident victims with serious injuries, like broken bones, back & neck injuries, traumatic brain injuries, and torn ligaments, should consult with a Chattanooga car wreck lawyer BEFORE making any recorded statements with the insurance company and certainly before taking a settlement.
You can't get medical care because either you lack health insurance or your doctor doesn't treat car wreck cases or personal injury victims.
Medical records and medical treatments are the building blocks of a car wreck case or personal injury case. Appropriate medical care gives your case value. This means it is not enough just to go to the ER for your car wreck injury. In the least, you need follow-up care from a physician and physical therapy (no chiropractors please). If you lack health insurance or otherwise cannot get in to see a physician, you need Chattanooga car wreck lawyers like Dennis and King to arrange for your to get the medical treatment you need, with no upfront cost on your part. Whether you were injured in Catoosa County or Walker County in Georgia or Polk County or Hamilton County in Tennessee, Dennis and King can help you get the medical care you deserve.
Have you had a previous injury to the same body part you injured in your Tennessee or Georgia car wreck or personal injury case?
Insurance companies love to use previous injuries as a reason to fight car accident claims. They will point to your previous injuries and claim your car accident injuries are "pre-existing". You need a lawyer to show the accident either worsened your pre-existing condition or it is a new injury altogether. We will review with you your past medical history to see what impact your health history will have on your settlement and devise a strategy to lessen its impact.
How much medical treatment do you need?
Insurance companies have "a length of treatment algorithm" that they use to determine how long you should be treating. If your medical treatment takes longer than the insurance company deems normal, they will not give you a fair offer for your medical bills. You need a lawyer to show the insurance company that a judge or jury would find your medical treatment usual and customary in light of your symptoms.
Does the person who injured you or do you have car insurance?
"You can't get blood from a stone." It is shocking how many Georgia and Tennessee drivers drive our roads without insurance. If the person who caused the accident is uninsured or underinsured, you may need a law firm like Dennis and King to look at your car insurance policy to see if we can find coverage to pay for your damages.
Is your health insurance trying to recover money from you for what it spent on your accident related injures?
Many health insurance companies will seek the repayment of accident related bills they paid on your behalf. We will make sure they don't get more than they deserve (which is sometime zero).
Your Personal Injury Seven Point Assessment Is Free You Don't Pay Us Anything Until the Settlement Call us today at (423) 892-5533.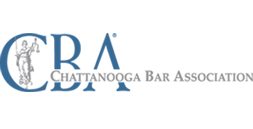 OUR SERVICES & REVIEWS
A personal approach to personal injury
"I would highly recommend Ms Dennis, she is very kind, and she listens to your concerns. And the staff is great also. My family and I can not thank her enough for her help during the lost of our love one. Thank you!"
TERESA BUCHANAN
"My experience with Dennis & king law was absolutely amazing she got me the money I need for my pain in suffering she was honest the entire way until time for me to settle. She checked on me to make sure I was doing fine… great outcome!!"
RAVEN DOLBERRY
"My experience with Dennis & King was overwhelmingly positive. I chose them when I was hurt in a car accident… I ended up getting a nice settlement in a matter of weeks…"
ZACHARY RUSSELL