YEARS OF
INJURY EXPERIENCE
$60-MILLION IN
SETTLEMENTS & VERDICTS
WHAT WE DO
Neck & Back Injury Lawyers Chattanooga
One of the most common injuries received in any form of auto accidents are neck and back injuries. These injuries can manifest and settle in many different ways depending on the severity of the accident, but no one should downplay their pain, even if you feel it's not too serious. Because of the fact that people have varying ranges of pain tolerance, physicians may feel a neck or back injury is less severe than it really is, resulting in lack of treatment, or wrong treatment all together.
An effective way that the medical field has been able to reduce the amount of misdiagnoses on neck and back injuries is through the use of MRIs, CT scans, X-Rays, bone scans and myelograms. All of these are common procedures that many patients whom are complaining of neck and/or back pain undergo.
Are you experiencing neck or back pain after an accident? You should receive medical treatment as soon as possible after an accident. You can pay for this treatment using your health insurance or the medical payment portion of your insurance policy. If neither of these are an option for you contact us at Dennis and King. We will help get you to a doctor if we believe you have a viable case. No one should suffer through back and neck injuries without medical treatment.
Types of Neck And Back Injuries After an Accident
There are many different neck and back injuries you could currently be suffering from after an accident, and you may be eligible for compensation if they were received due to someone's negligence, or lack of care. Here are some of the most common types of neck injures you could currently be undergoing.
Neck Strain or Sprain: This is by far the most common neck injury that you can receive in an accident. Symptoms can range from things less severe such as constant headaches, to things as serious as difficulties with memory or concentration due to the unbearable pain.
Herniated Disc or Disc Herniation: Between each vertebra in your spine is a soft, rubbery, and flexible cushion called a spinal disc. Its main purpose is to absorb shock from regular motions and activities that place the spine under pressure. These discs are small and have limited blood, so any damage dealt to them can be hard for your body to repair, especially if the damage further limits the blood supplied to them. Due to an accident, it's possible to develop a herniated disc, which is when the soft, near-liquid insides of a disc are pushed beyond the margin of the disc and create pressure on a vertebra's cervical nerve, creating unpleasant and sometimes excruciating pain.
Our Chattanooga back and neck injury attorneys have a reputation for experienced representation and personal attention. Let us help you seek compensation when you need it most.
Our firm offers a free initial strategy session to all prospective clients, where you can discuss your case with Russell King or Tricia Dennis. You have nothing to lose by calling our office at (423) 892-5533 or booking a free strategy session to speak with one of our experienced Chattanooga wrongful death lawyers.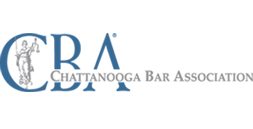 OUR SERVICES & REVIEWS
A Personal Approach for Accident Victims