Biography
I believe we need to leave the world a little better off than when we found it. I knew as an attorney I would have one of the most direct and effective way to help people. For everyday folks, lawyers are the buffer between pain and justice and I think that is important work.
Tricia enjoys spending time with her husband and her daughter, who is in medical school. She enjoys reading, looking after her menagerie of pets and riding roller coasters.
Tricia is a major supporter of the Bedford County Library, and animal rescue organizations. She is an active defender of the rights of disabled children, having prosecuted some of Tennessee's earliest right to education cases.
Tricia has excellent analytical skills and is able to readily make sense of a large volume of information. She is well-schooled in medical literature involving trauma and often can help the treating doctor connect a seemingly unrelated medical problem to the trauma of an accident. Preparing a legal strategy generally requires an extensive amount of research. Tricia is a personal injury attorney who has excellent research skills to be able to find and comprehend pertinent information. She perseveres. Often, cases require many hours of work with heavy research and lots of writing. Tricia is willing to put in the time it takes to get the job done. Whether you have been injured in Bradley, Bledsoe or Hamilton County in Tennessee, or Walker, Madison or Catoosa County in Georgia, Tricia can help you with your case.
Favorite Quote: "Anyone who believes a better day dawns when lawyers are eliminated has the burden of explaining who will take their place. Who will protect the poor, the injured, the victims of negligence, the victims of racial discrimination, and the victims of racial violence?… Lawyers are the simple yet essential means by which people seek to vindicate their rights and we must not foreclose that means." – JOHN CURTIN
Education
BA, Vanderbilt University, 1977
Master's degree, Vanderbilt University 1982
University of Tennessee School of Law, 1987
Experience
From 1987-1988 she clerked for the Hon. Chancellor Van Owens and Hon. Chancellor Howell Peoples
She has been in private practice since 1988, concentrating in personal injury, medical malpractice, and workers' compensation law.
Professional Affiliations & Memberships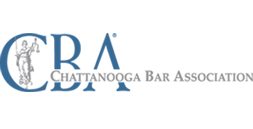 OUR SERVICES & REVIEWS
A personal approach to personal injury
"I would highly recommend Ms Dennis, she is very kind, and she listens to your concerns. And the staff is great also. My family and I can not thank her enough for her help during the lost of our love one. Thank you!"
TERESA BUCHANAN
"My experience with Dennis & king law was absolutely amazing she got me the money I need for my pain in suffering she was honest the entire way until time for me to settle. She checked on me to make sure I was doing fine… great outcome!!"
RAVEN DOLBERRY
"My experience with Dennis & King was overwhelmingly positive. I chose them when I was hurt in a car accident… I ended up getting a nice settlement in a matter of weeks…"
ZACHARY RUSSELL