YEARS OF
INJURY EXPERIENCE
$60-MILLION IN
SETTLEMENTS & VERDICTS
WHAT WE DO
Chattanooga Nursing Home Abuse Lawyers
No one ever expects a family member or friend to be the victim of abuse or neglect in a nursing home. However, abuse and neglect do occur every day and in many ways.
Because of a nursing home resident's vulnerability, family and friends rely upon the facility to ensure that their loved one receives the care and dignity he or she is entitled. Unfortunately, nursing homes and other care facilities don't always do this. Nursing home negligence includes failing to protect their residents from health and safety hazards. Negligence can result in injuries such as broken bones, bedsores or pressure ulcers, dehydration, malnutrition, and other medical conditions, which cause harm and even death.
Dennis and King are Chattanooga nursing home abuse attorneys who will fight to recover all that you and your loved one deserve. With our experience in nursing home negligence matters, we thoroughly and carefully assess each individual case. We prepare each case for either settlement or trial in order to obtain compensation for injury, medical expenses, and pain and suffering. We help victims and their families hold these facilities accountable.
Nursing Home Abuse & Negligence Services
Dennis and King are Chattanooga nursing home negligence attorneys who will fight to recover all the benefits you deserve. As a result of our experience in representing clients in nursing home negligence matters and through careful assessment and preparation, our nursing home negligence lawyers help victims and their families obtain cash settlements for injury, medical expenses, and pain and suffering. Sometimes you can only achieve these positive outcomes by going to trial. However, in many cases Tricia Dennis and Russell King are able to obtain favorable settlements outside of the courtroom, making the experience less stressful for our clients.
Frequently Asked Questions About Nursing Home Abuse and Neglect
Here are some questions and answers to help you better understand nursing home neglect and provide important information to safeguard your loved one's safety and rights.
Nursing Home Negligence
If Someone I Care About Appears to Have Been Injured by Neglect, Abuse or Mistreatment, or I Have Witnessed Unexplained Injuries, Should I Contact an Attorney?
Yes. Neglect is the failure of the facility, its employees, or service providers to provide goods and services to a resident that are necessary to avoid physical harm, pain, mental anguish, or emotional distress. If you suspect that a resident has been a victim of neglect or abuse, contact a Chattanooga nursing home attorney to discuss your concerns.
What Are the Rights of Residents of Tennessee and Georgia's Nursing Homes?
The corporations that own Tennessee and Georgia nursing homes must take steps to protect resident rights.
Some of those resident rights include the right:
to be free from physical and mental abuse and neglect;
to live in safe, decent, and clean conditions;
to live in a facility that does not admit more residents than it can safely accommodate while providing adequate nursing care;
to receive appropriate assessment, management and treatment of pain;
to be treated with respect for the resident's dignity and individuality;
to be given a written statement of all resident rights; and,
to exercise all the constitutional, civil, and legal rights to which the resident is entitled by law.
What Are Common Signs of Nursing Home Abuse or Neglect?
Most of the time, a family member will not actually witness the abuse or neglect, so the only way they notice it is by recognizing the signs of abuse or neglect.
These include:
Bedsores, also called decubitus ulcers or pressure ulcers
Falls with injuries and unexplained injuries
Rapid weight loss or malnutrition
Cracked lips or dehydration
Unsanitary conditions
Inadequate staffing or poor quality of staff
Overmedicating patient
Sudden changes in patient behavior or prognosis
Signs of sexual abuse, venereal diseases, or genital infections
Staff refusing or delaying visits by family to see resident
A transfer to hospital for infection, wound care, or malnutrition
A transfer to wound care clinic for unexplained wounds
Immediate unexplained death.
How Much Does It Cost to Hire a Law Firm?
Most law firms work either on an hourly or on a contingency fee arrangement. Contingency means that, unlike an attorney that you pay per hour, the attorney is paid when and if they recover money in your case and then take a percentage of what is settled upon, plus any money spent to pursue your case, such as court fees, testifying expert fees, fees to obtain medical records.
How Long Does It Usually Take to Resolve (via Settlement or trial) a Nursing Home Case?
Dennis and King are not personal injury settlement mills so we have time to focus on your nursing home case. As a result, we're able to work far faster than most firms that "process" thousands of cases. The time it takes to resolve a case will vary depending on many factors, some of which include: the number of defendants, witnesses, and court scheduling.
What Is a Nursing Home Neglect or Abuse Case Worth?
Chattanooga nursing home neglect cases range in value from zero to millions of dollars. The difference in value depends on many factors. We recommend calling our office and setting up a free strategy session with one of our experienced nursing home negligence attorneys to find the best approach to your individual case.
Contact a Chattanooga Nursing Home Negligence and Abuse Lawyer
Dennis and King will advise you of your loved one's legal rights and will aggressively prosecute a claim whenever our investigation reveals any instances of negligence, which may permit you to obtain monetary recovery for harms and losses.
We Are There For You
Same day, evening and weekend appointments
Home and hospital visits for the severely injured
Never a fee until we receive a settlement for you
We will go to trial if a fair settlement is not obtained
Serving Georgia and Tennessee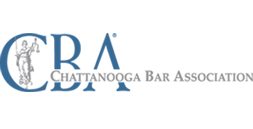 OUR SERVICES & REVIEWS
A personal approach to personal injury
"I would highly recommend Ms Dennis, she is very kind, and she listens to your concerns. And the staff is great also. My family and I can not thank her enough for her help during the lost of our love one. Thank you!"
TERESA BUCHANAN
"My experience with Dennis & king law was absolutely amazing she got me the money I need for my pain in suffering she was honest the entire way until time for me to settle. She checked on me to make sure I was doing fine… great outcome!!"
RAVEN DOLBERRY
"My experience with Dennis & King was overwhelmingly positive. I chose them when I was hurt in a car accident… I ended up getting a nice settlement in a matter of weeks…"
ZACHARY RUSSELL