75+
YEARS OF PERSONAL
INJURY EXPERIENCE
$60 M
$60-MILLION IN
SETTLEMENTS & VERDICTS
WHAT WE DO
Personal Injury Attorneys Chattanooga
A Chattanooga personal injury lawyer provides legal help to those who've been injured as a result of the negligence or wrongdoing of someone or, such as a person, company, government agency, or other similar entity. Those injuries can be from vehicle accidents, slip and falls or nursing home abuse, to name a few. Dennis and King provides personal injury legal advice for the communities in East Tennessee and North Georgia.
Have you suffered a personal injury? Was your personal injury caused by another person or an unsafe condition at your workplace? If you answered yes to either of these questions, then the attorneys at Dennis and King can represent you in a lawsuit.
Common Personal Injury Types
Personal injuries can be the result of:
Defective products
Medical malpractice
Negligence
Dog attacks
Unsafe conditions
Personal injuries can be serious, such as a spinal or brain injury, resulting in long-term medical treatment and out-of-home placement for the victim. Personal injuries can also be minor.
The first thing you should do if you are injured is seek medical attention. Next, you should speak to a personal injury attorney about filing an injury lawsuit.

Here are just a few reasons you should hire Dennis and king:
We aren't a big TV "settlement mill" and can give your case all the personal care it deserves.
We have access to experts who can back up your claim.
We give you a team of people, providing critical insight for all cases.
We work on a contingency fee basis: No recovery, no legal fees.
We have over 75 years of collective legal and courtroom experience and aren't afraid to go to trial (unlike the "settlement mills").
We have the resources to go toe to toe with the insurance company and big corporations.
Common Questions About Personal Injury Cases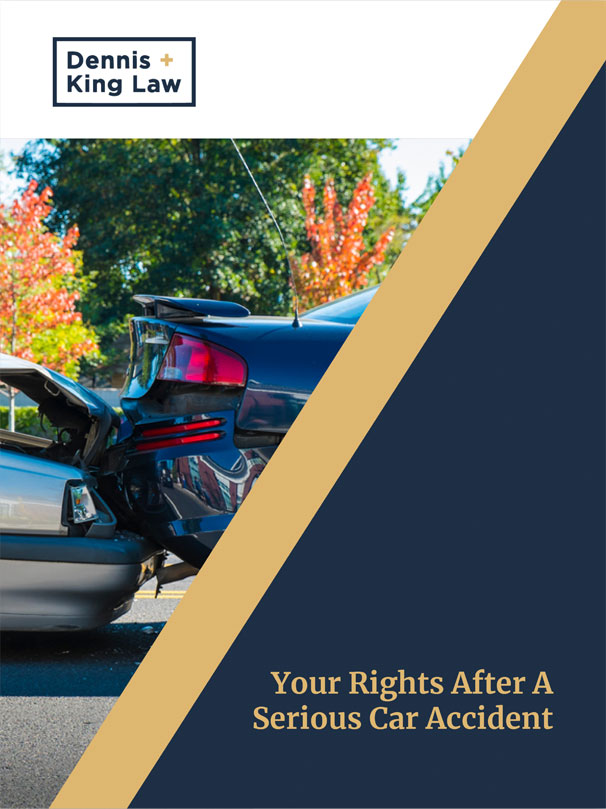 FREE GUIDE
Your Rights After A Serious Car Accident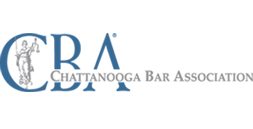 OUR SERVICES & REVIEWS
A personal approach to personal injury
"I would highly recommend Ms Dennis, she is very kind, and she listens to your concerns. And the staff is great also. My family and I can not thank her enough for her help during the lost of our love one. Thank you!"
TERESA BUCHANAN
"My experience with Dennis & king law was absolutely amazing she got me the money I need for my pain in suffering she was honest the entire way until time for me to settle. She checked on me to make sure I was doing fine… great outcome!!"
RAVEN DOLBERRY
"My experience with Dennis & King was overwhelmingly positive. I chose them when I was hurt in a car accident… I ended up getting a nice settlement in a matter of weeks…"
ZACHARY RUSSELL